Through the idea of symbionts (organisms living in symbiosis with one another), the work prompts viewers to create their own stories between human and nonhuman entities and consider ways for a more sustainable way of life.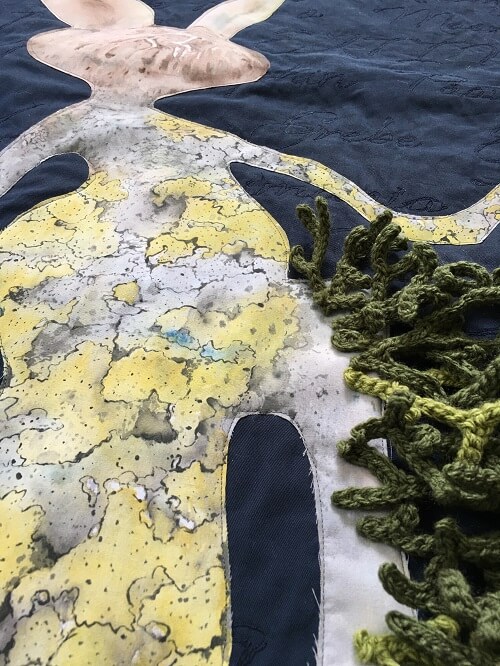 Location – The Basin Art Hub
Miller's Homestead, Melrose Court and Dorrigo Drive, Boronia
Biography
Chan lives and works in Melbourne, Australia. With a background in fashion design, she begins her art practice with the help of fibre and textile. 
She is interested in the relationship between human and non-human, particularly in the time of the Anthropocene.  
Her lichen symbionts came in many forms to inspire collective imagination and proposition of stories that transform the ruined.
Chan completed a Graduate Diploma in Visual Art in 2018 and is in the process of completing her Master degree in Art in Public Space this year.
Contact