Presented as a marvellous treasure hunt, Shrine of the Sacred Self invites viewers to explore the delightful gardens and take a moment to pause and reflect.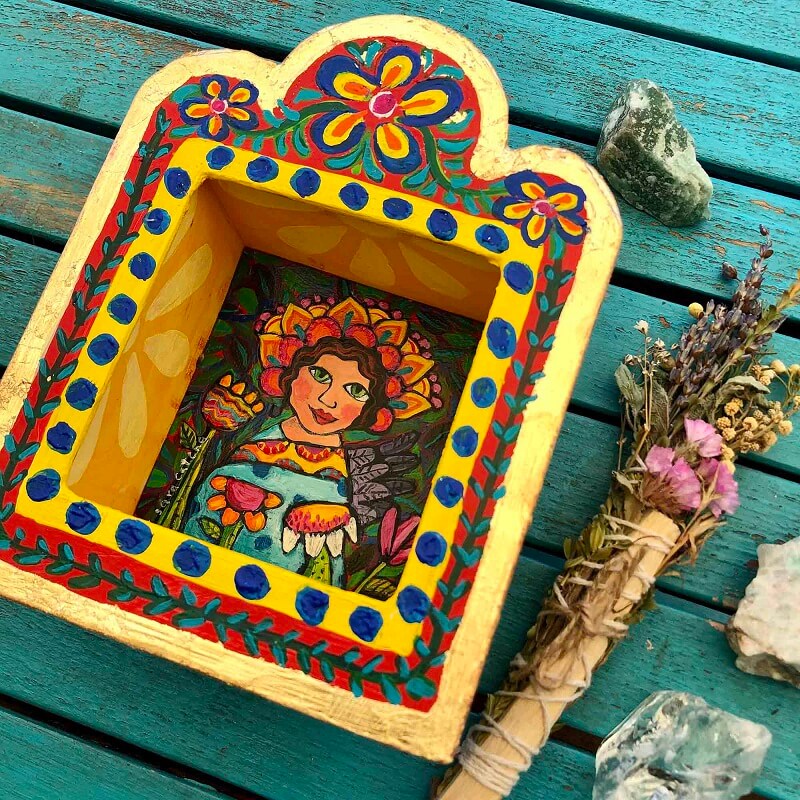 Location – The Basin Art Hub
Miller's Homestead, Melrose Court and Dorrigo Drive, Boronia
Biography
Sara Cantena is a painter working with acrylic, oil stick, textile and embroidery thread, preferably on recycled forms. Her work evokes a remarkable sense of joy wherever it lands.
Contact