In the past year, we have all been localised to our neighbourhoods. As a result, many of us have developed a deeper appreciation of where we live.
I AM HERE marks the place where you are – right here, right now – in the present. Created using LED neon flex lighting and fabricated steel, I AM HERE celebrates radical locality, welcoming visitors to the City of Knox.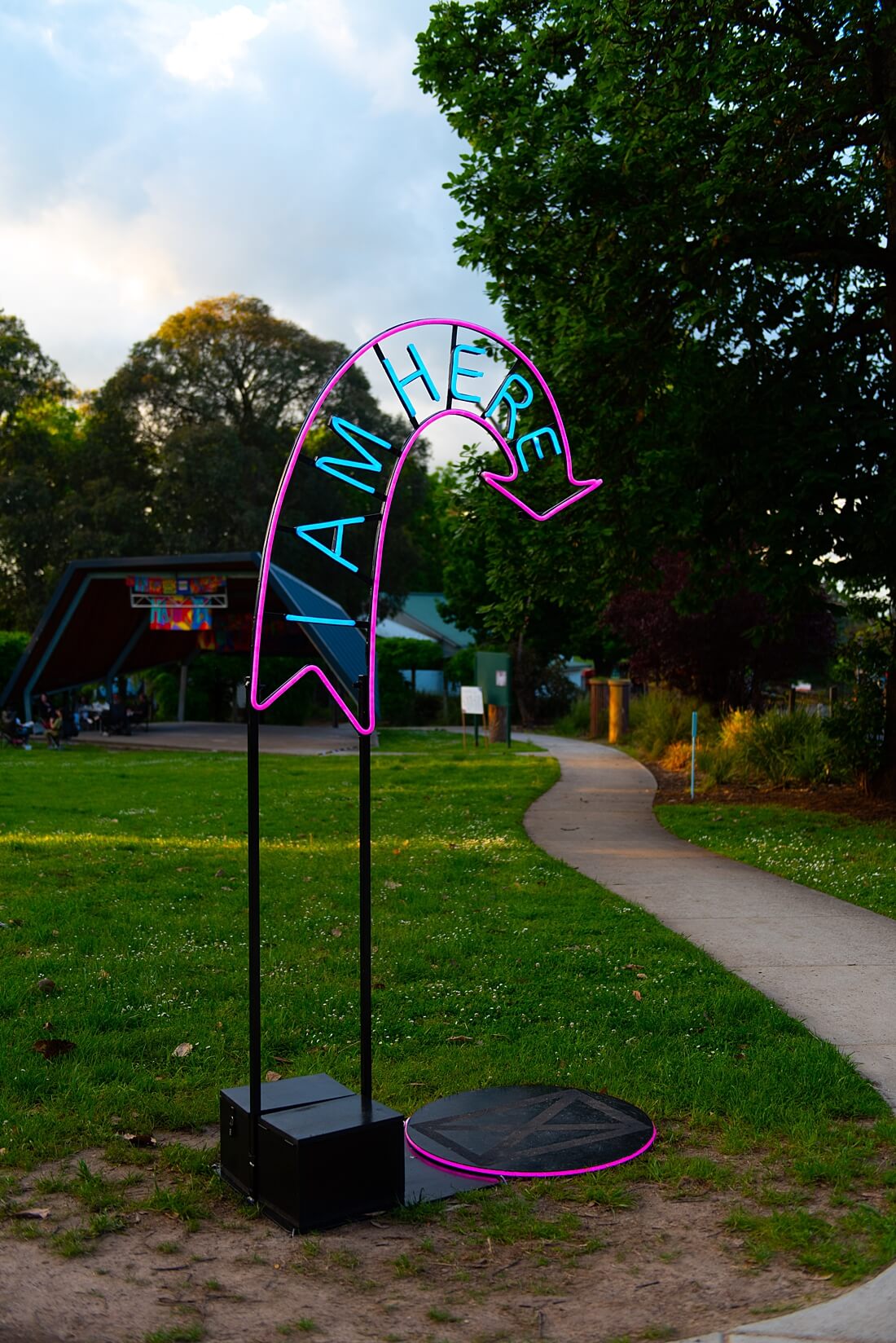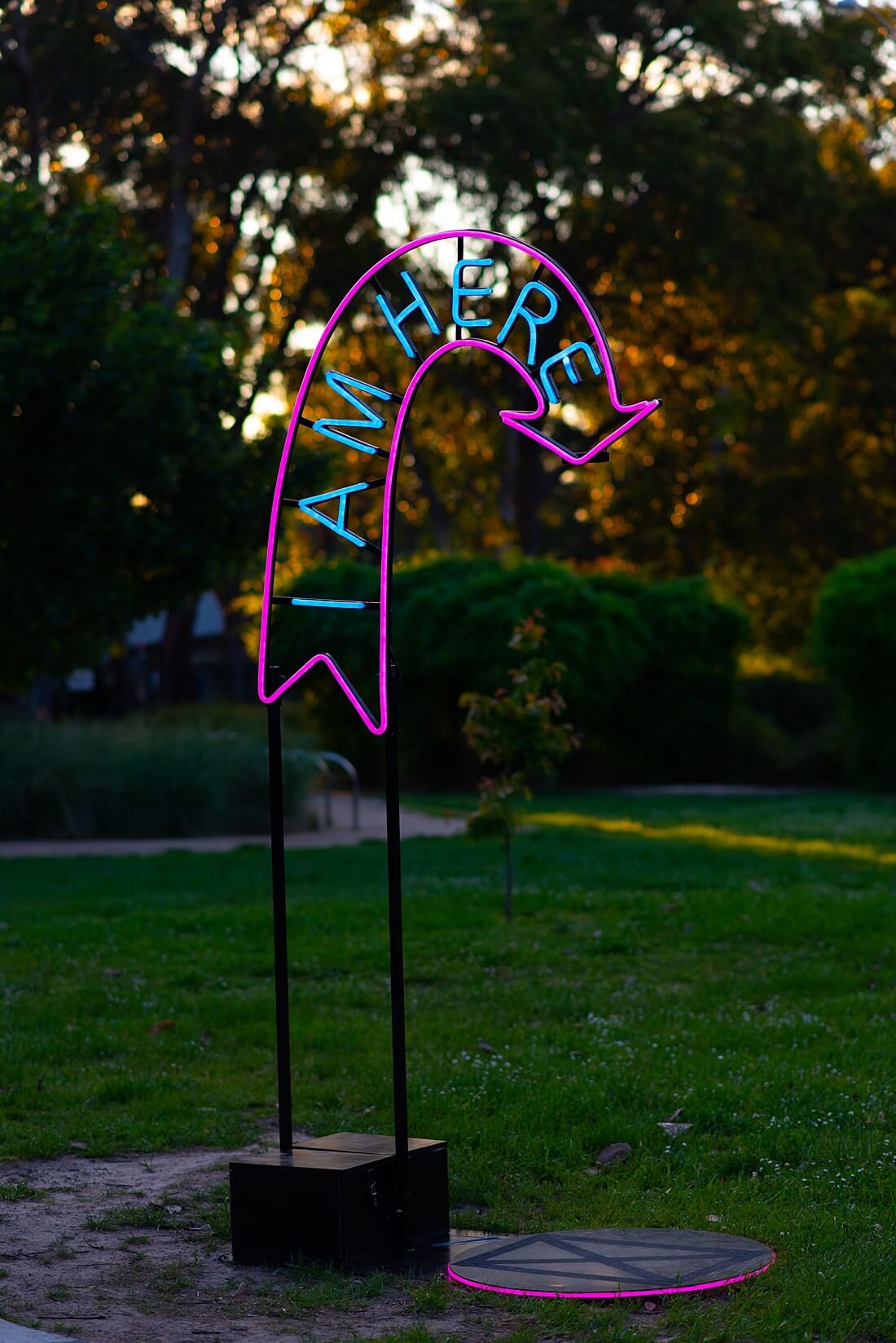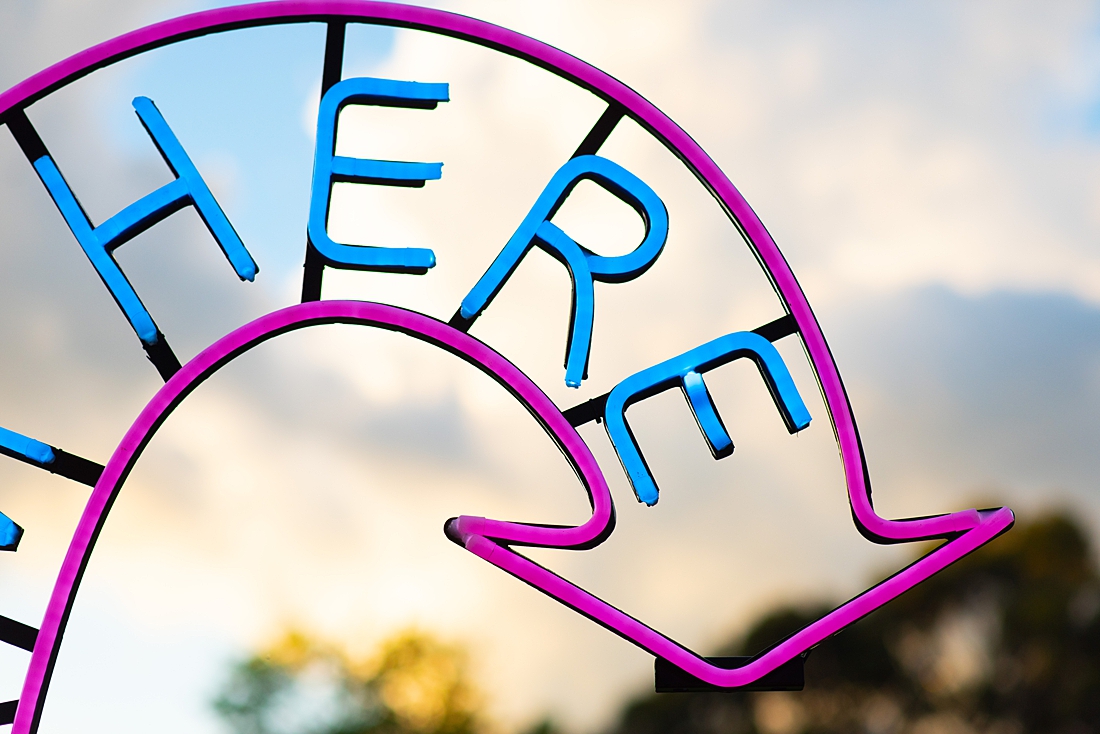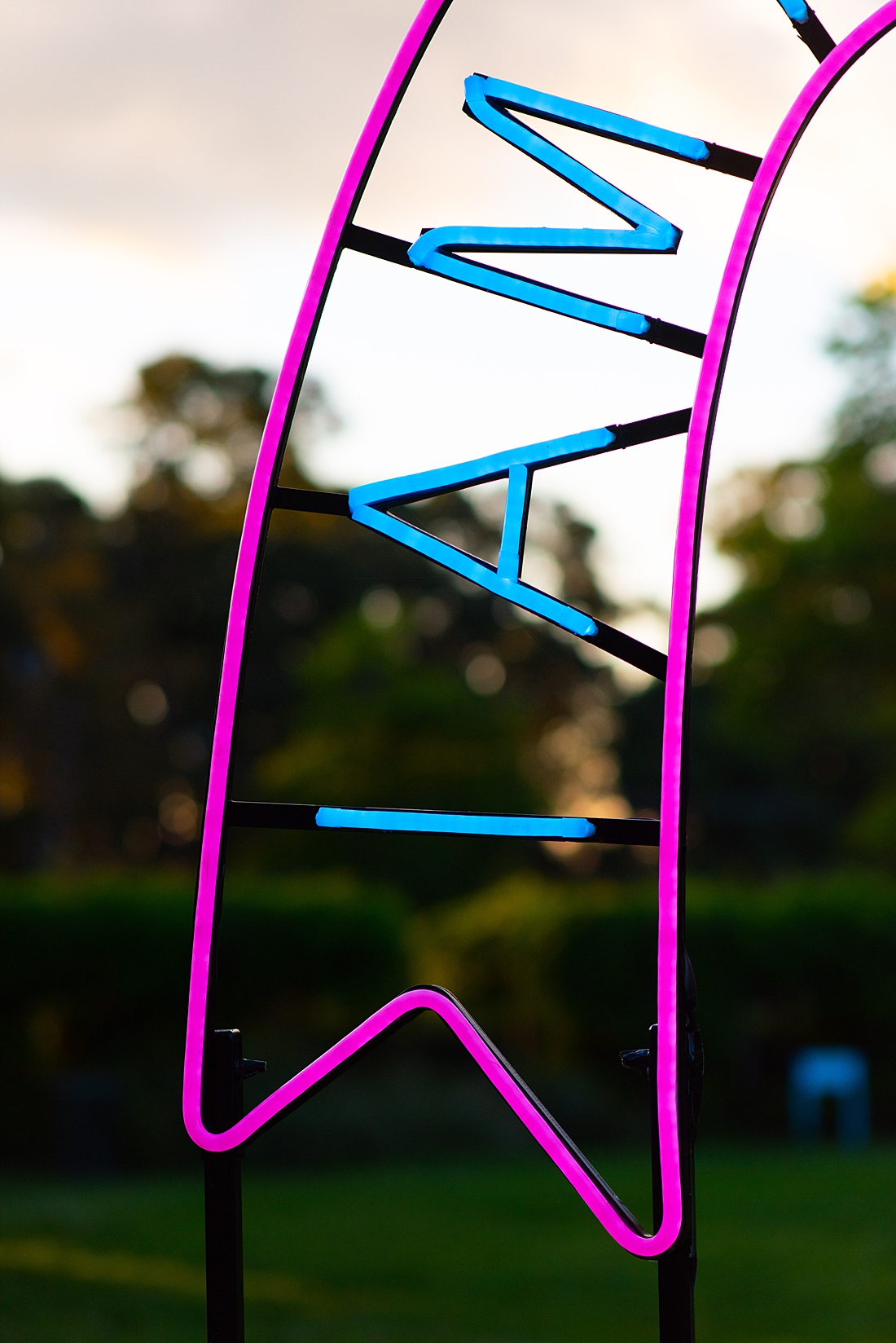 ✕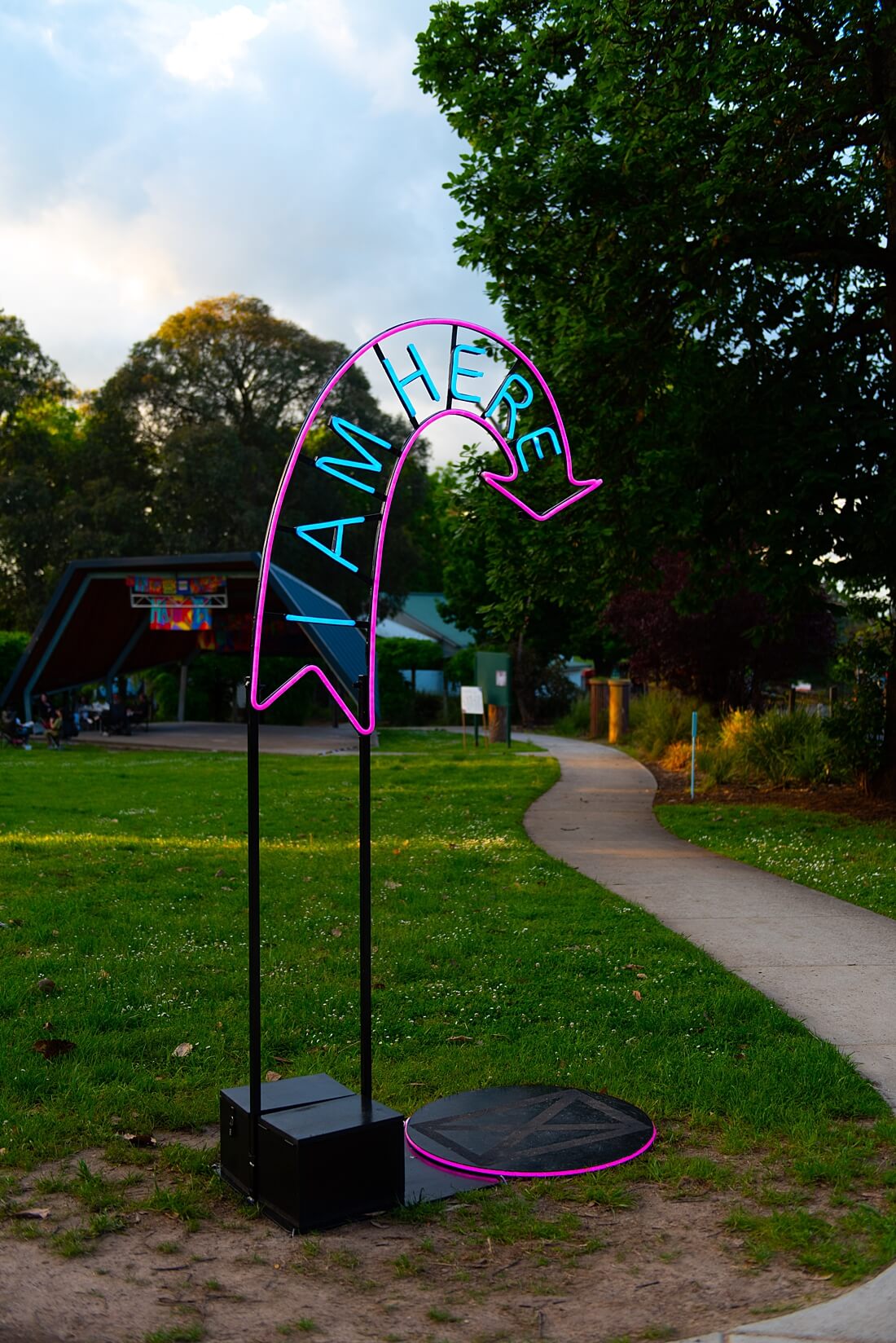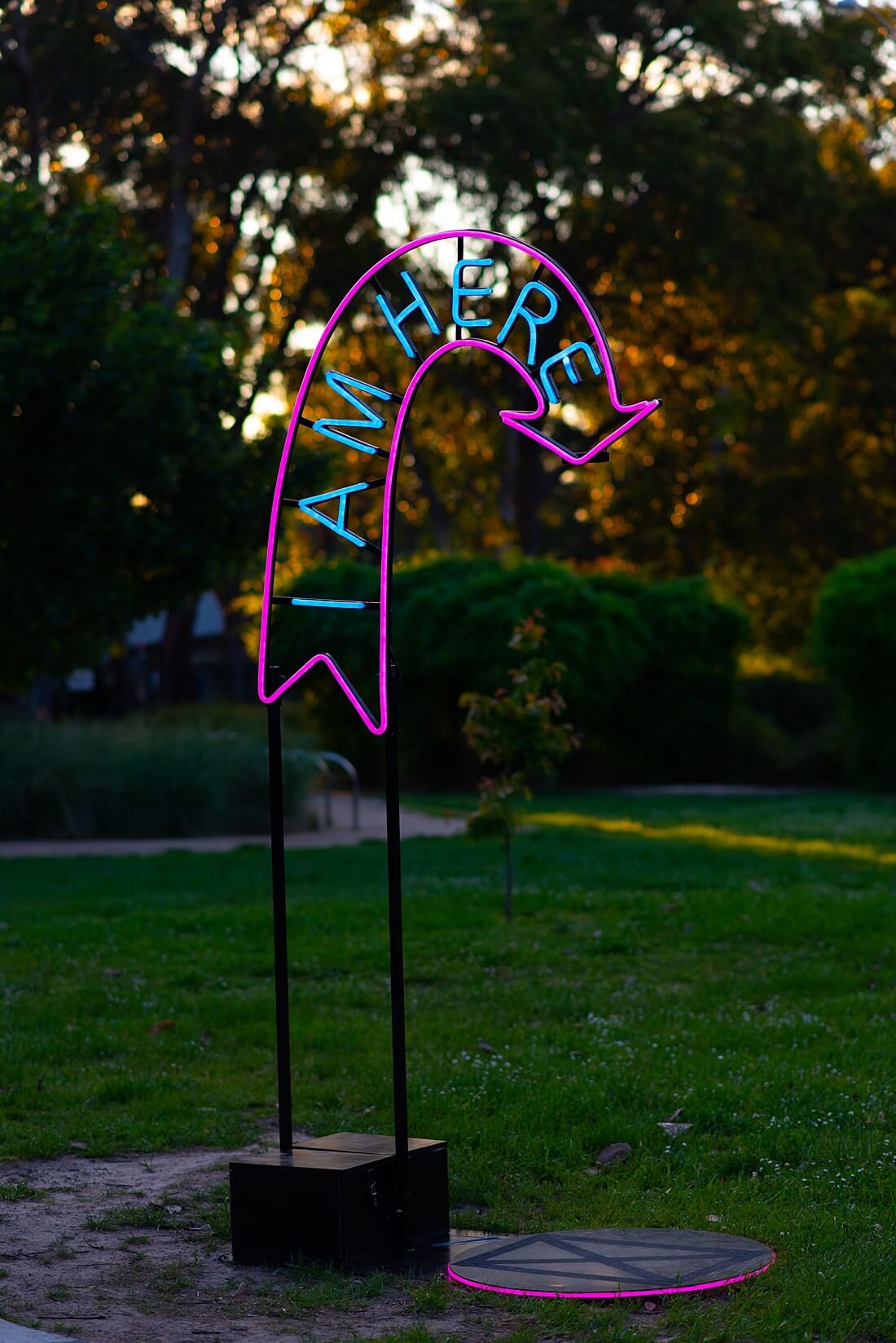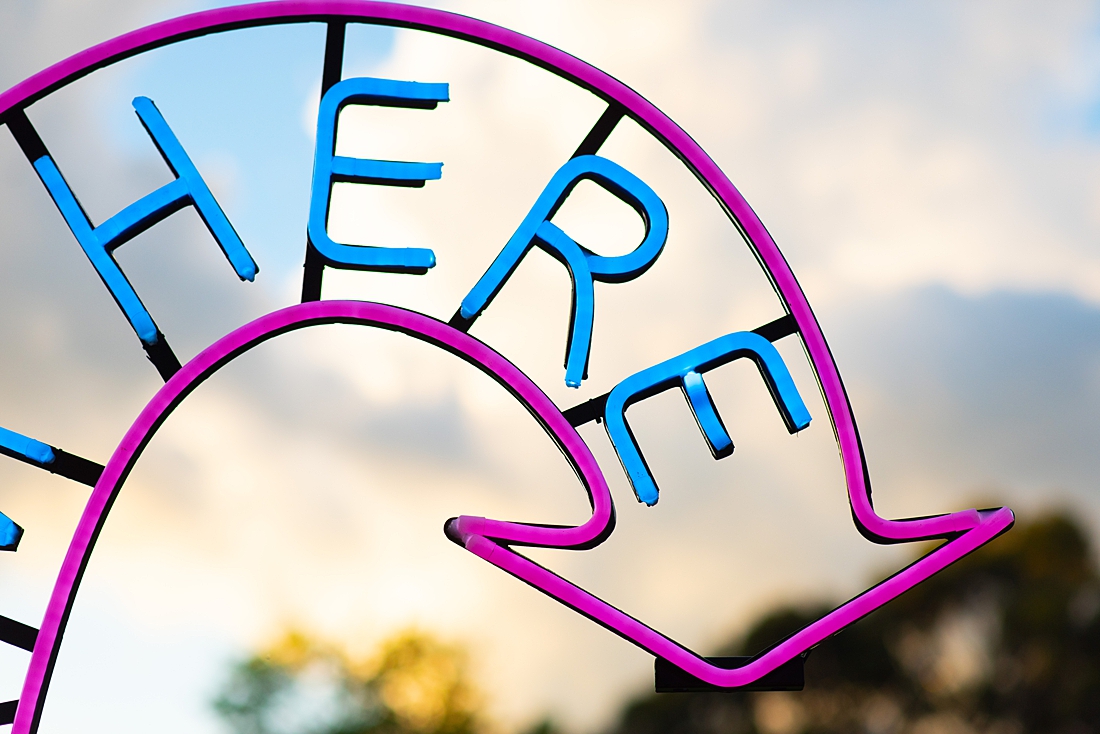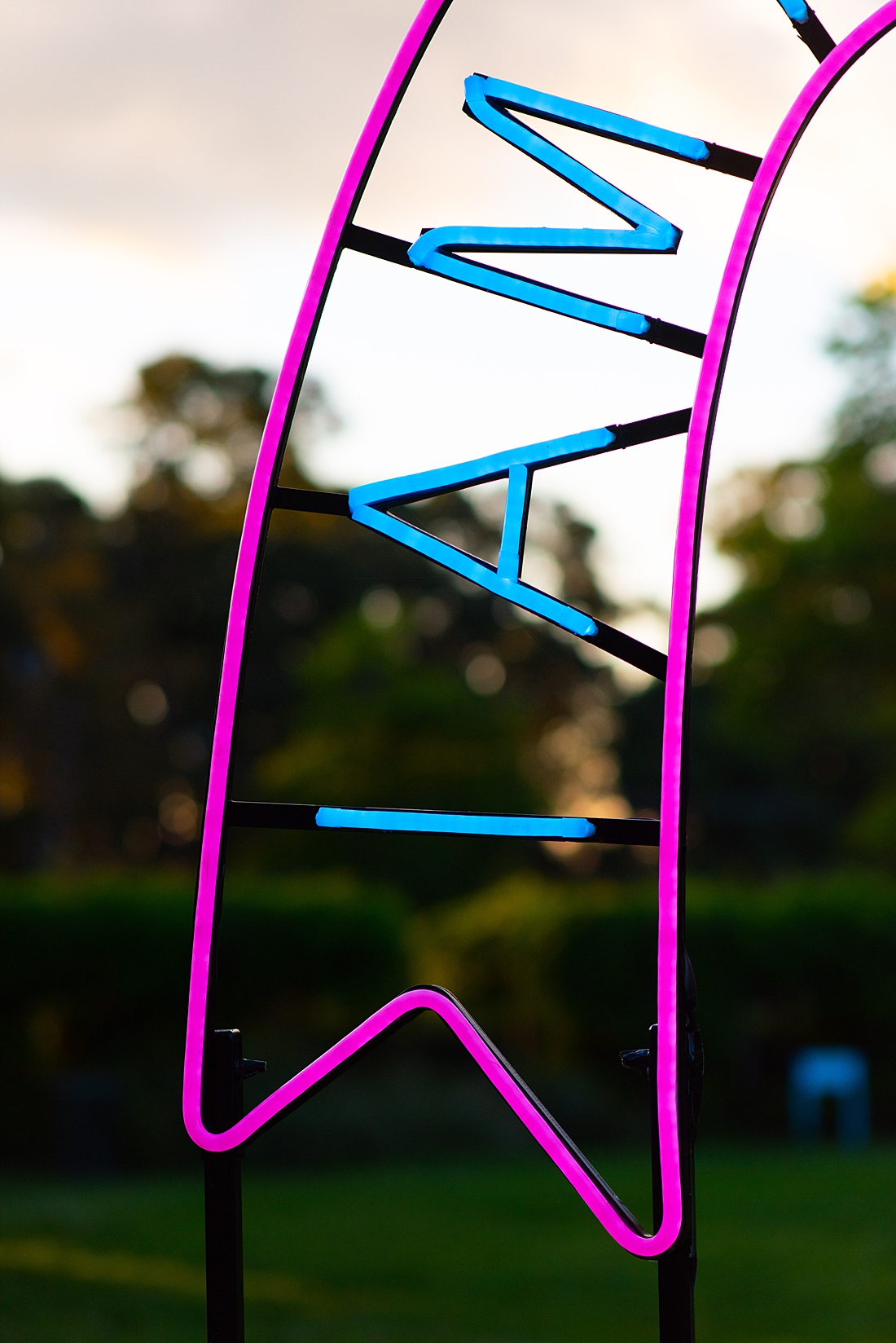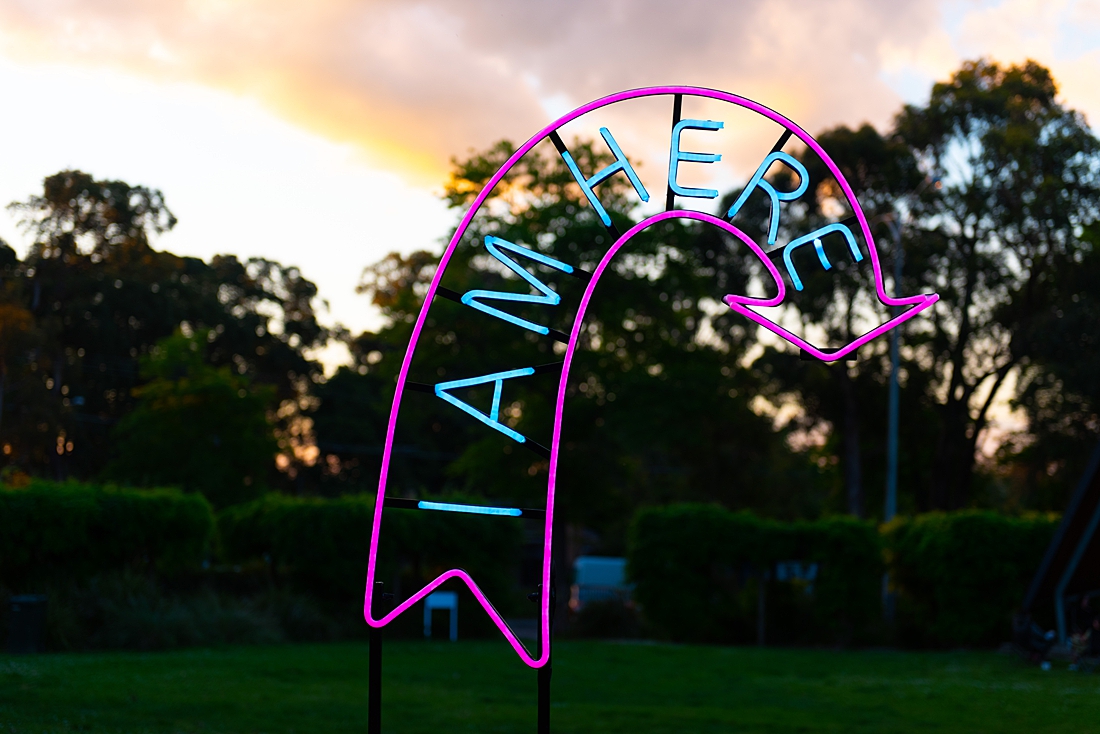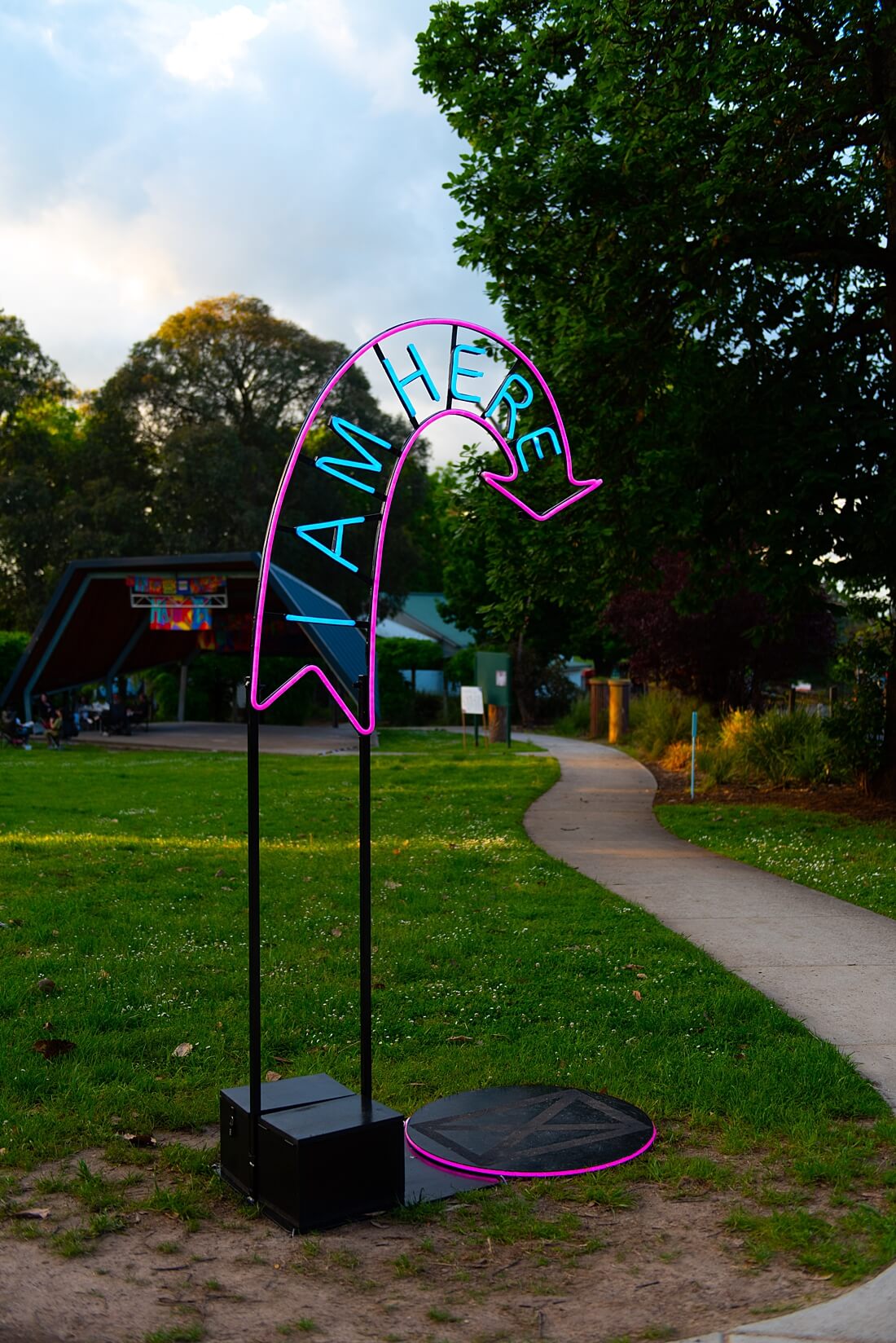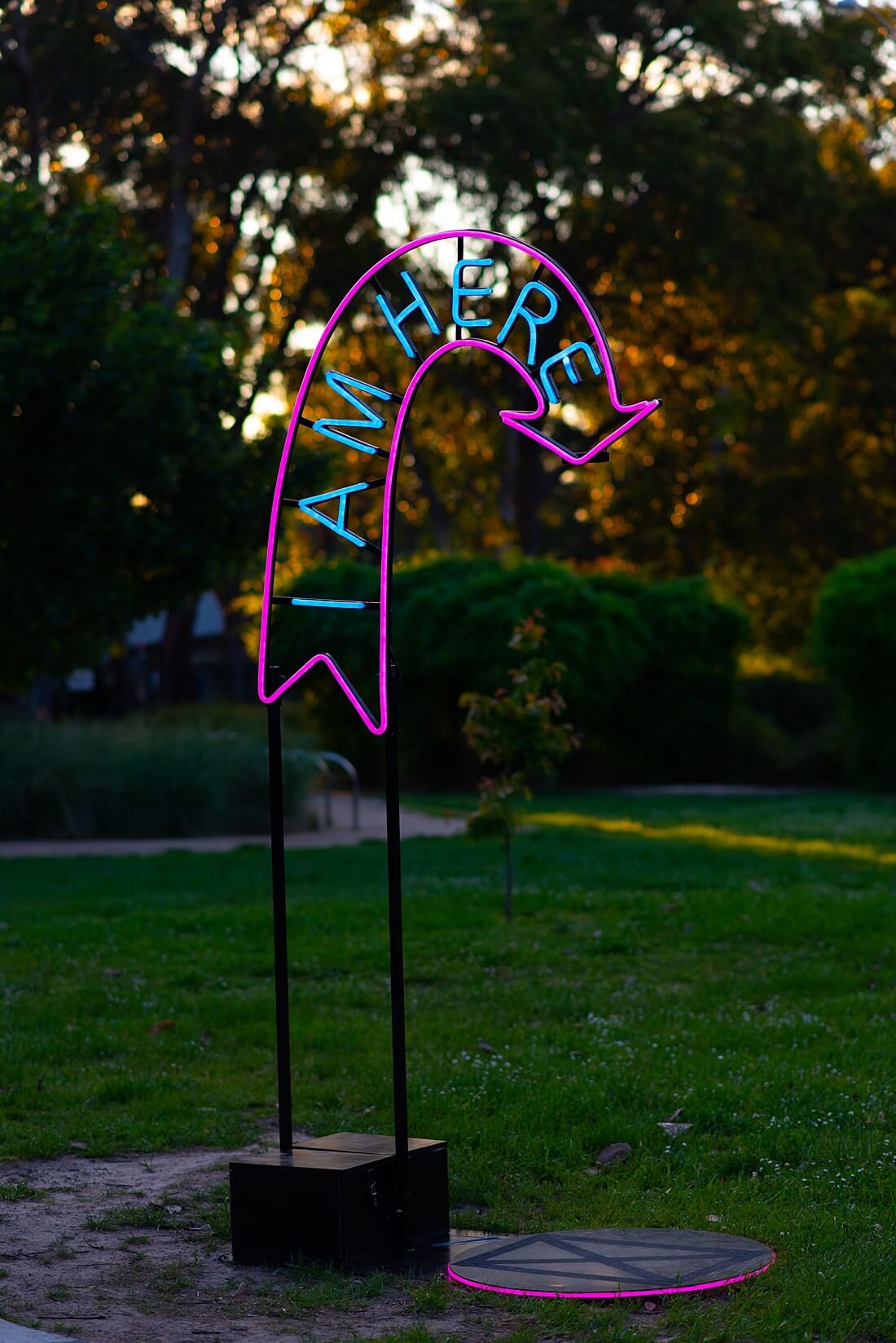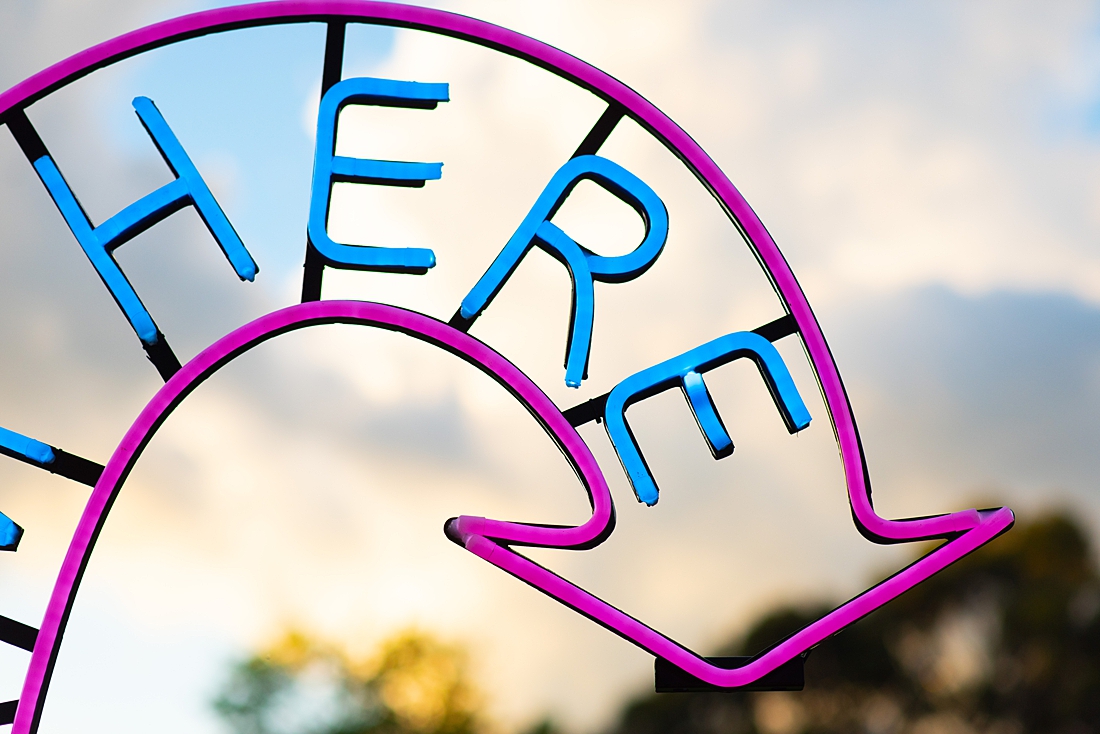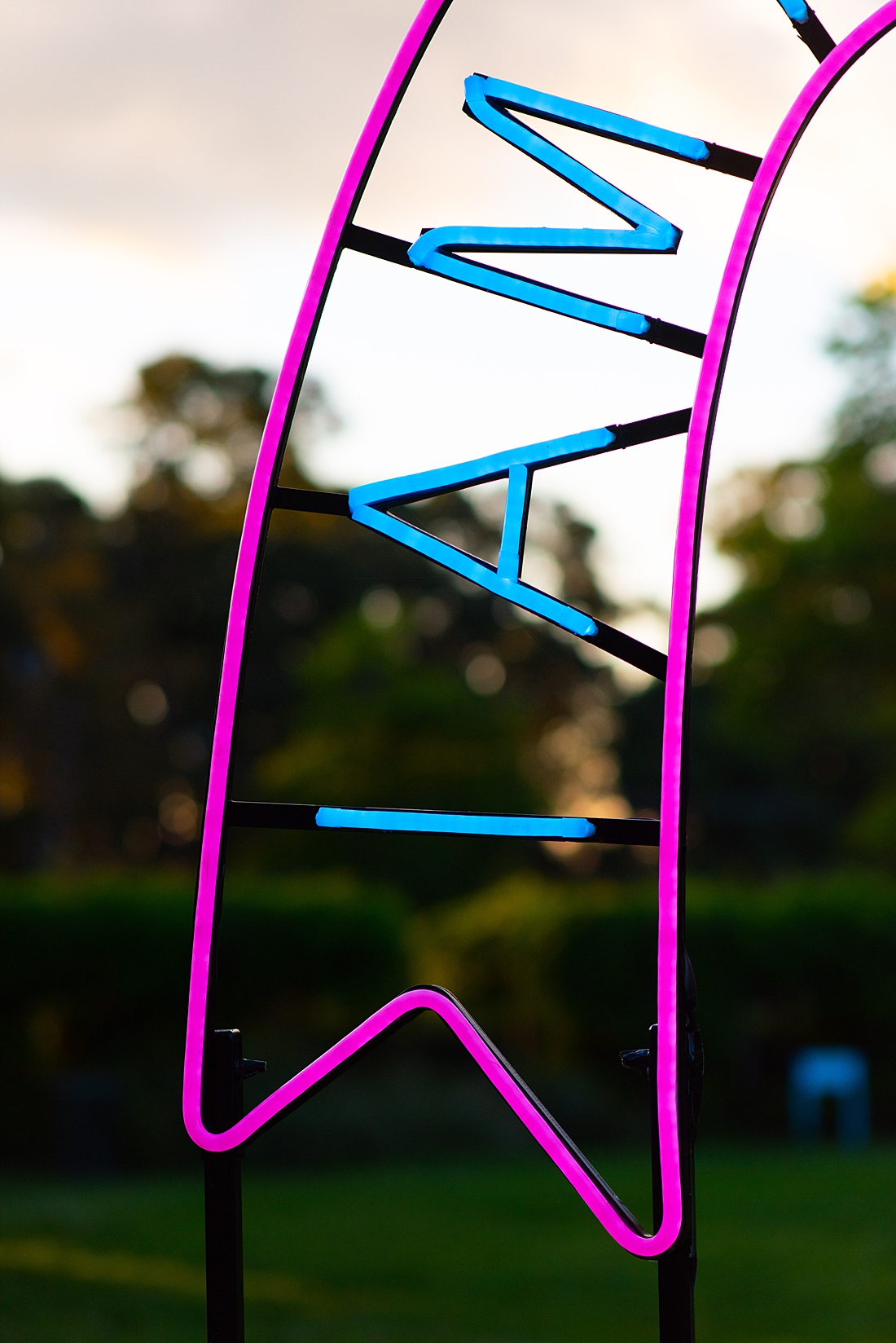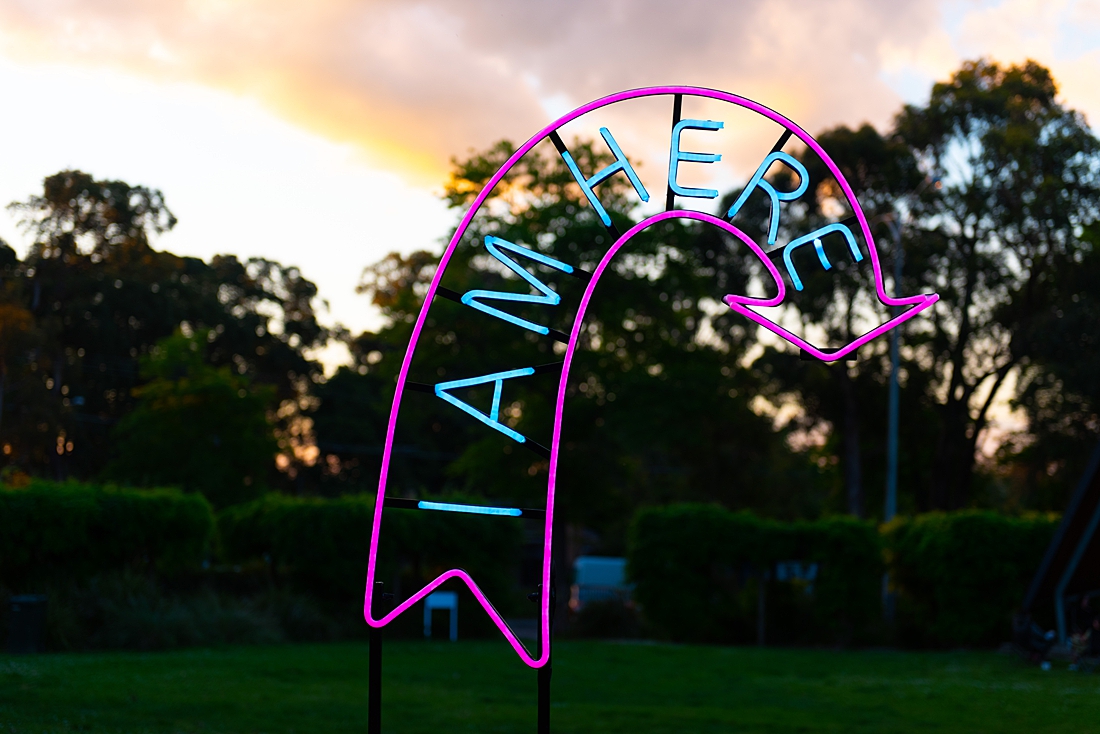 Location – The Basin Art Hub
The Basin Triangle, 1326 Mountain Hwy, The Basin
Biography
Carla O'Brien's career as a visual artist began in 2009 after experiencing the world-famous Burning Man festival in Nevada, USA.
Her primary medium is LED Neon Flex, replacing traditional glass neon. She creates neon art installations for:
festivals and events
restaurants
bars
private collections
O'Brien has exhibited and featured at many festivals across Australia, including:
White Night Melbourne, Ballarat and Bendigo
Enlighten Festival, Canberra
Kaleidoscope Festival, Joondalup, WA
Glow Festival, Melbourne and Gold Coast
Cairns Festival
Contact