Inspired by the talented Songline Skateboarding crew, Moving Forward creates a place that is inclusive and inspiring.
The mural represents:
artwork
conversation
ideas from the local community
It shows Fausto's signature style of bright colours and dynamic movement.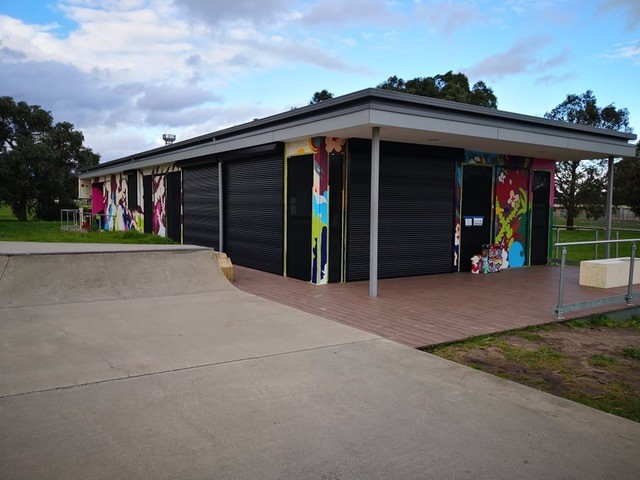 Location – Knox Skate and BMX Park
Carpark at end of 1600 Ferntree Gully Road and Gilbert Park Drive, Forbes Cl, Knoxfield VIC 3180
Biography
FAUSTO is a dynamic muralist and illustrator. He is recognised for diverse colour aesthetic and story rich artworks.
His emotive and genre defying artwork incorporates aspects of:
anime
fine art
comics
illustration
His works span across different mediums in a unique, stylised approach.
Contact