Smoke Screen is a spectacular lightbox installation featuring bright fantastical 3D animations.
The work explores the convergence between our digital and physical worlds where at time their distinction is indiscernible.
The strange spaces visualise impossibilities, intangible realities and strange forms that viewers are invited to explore with their senses.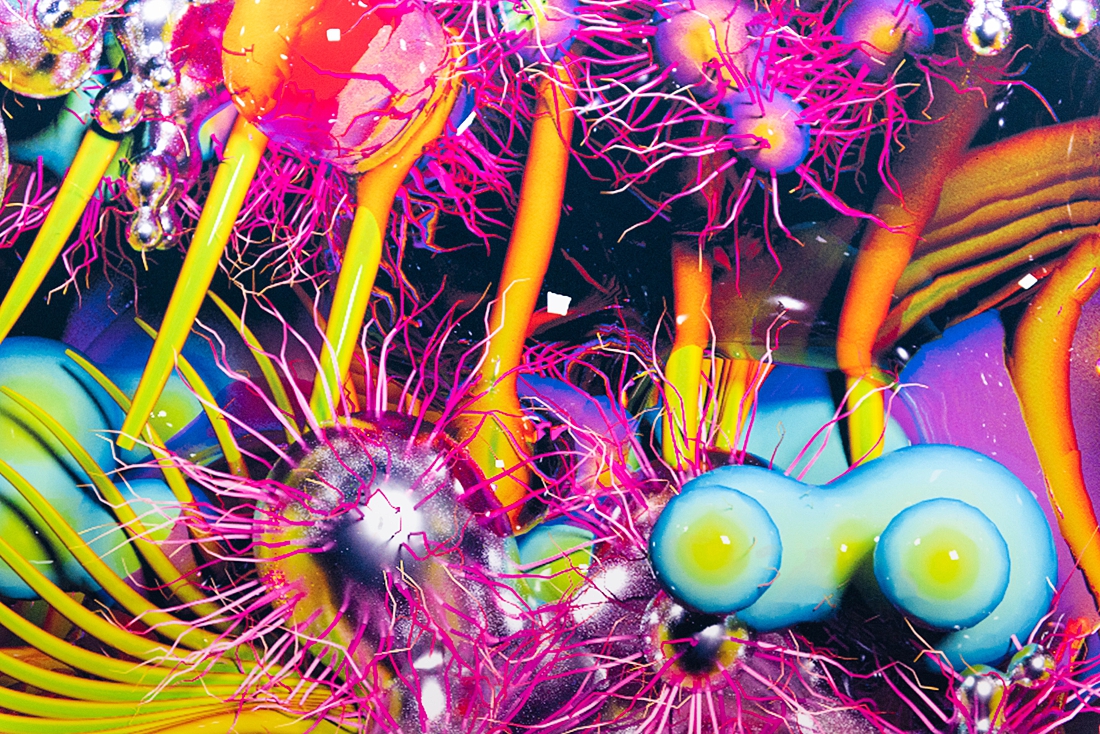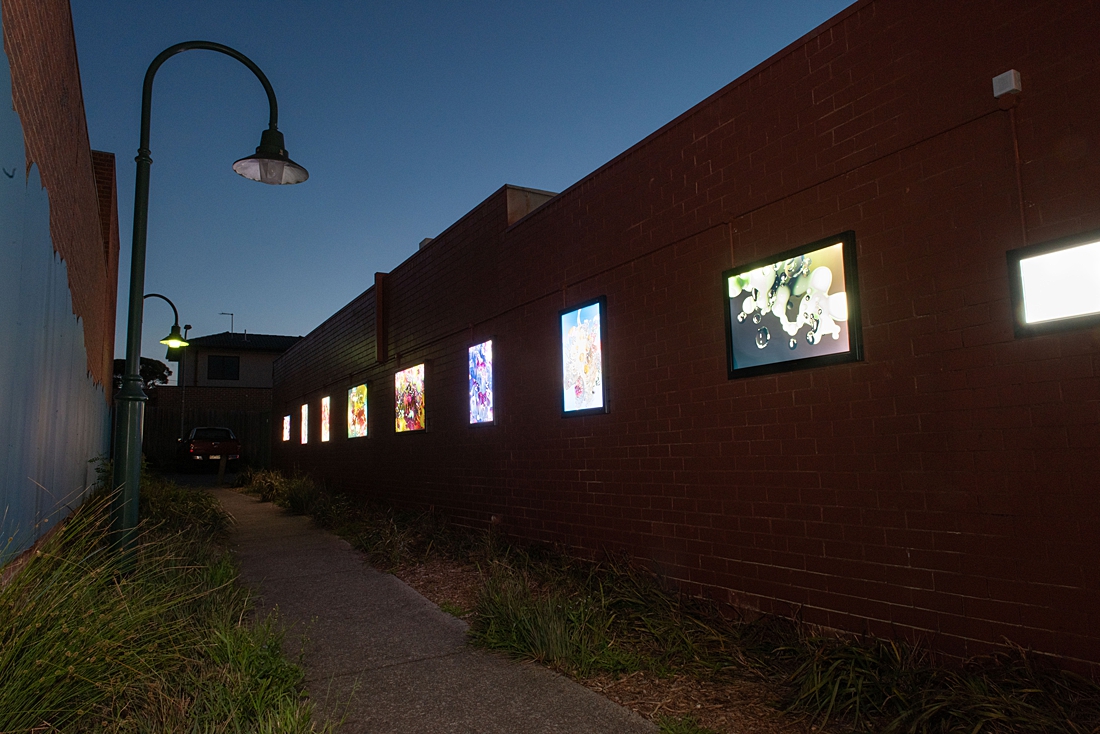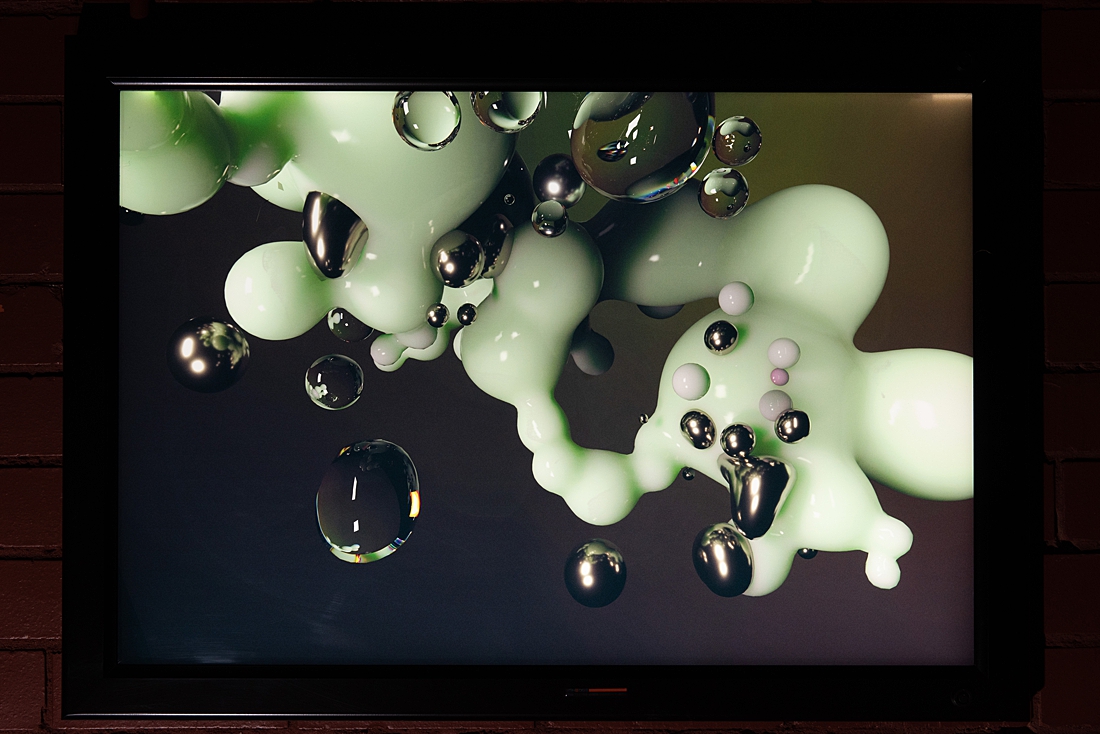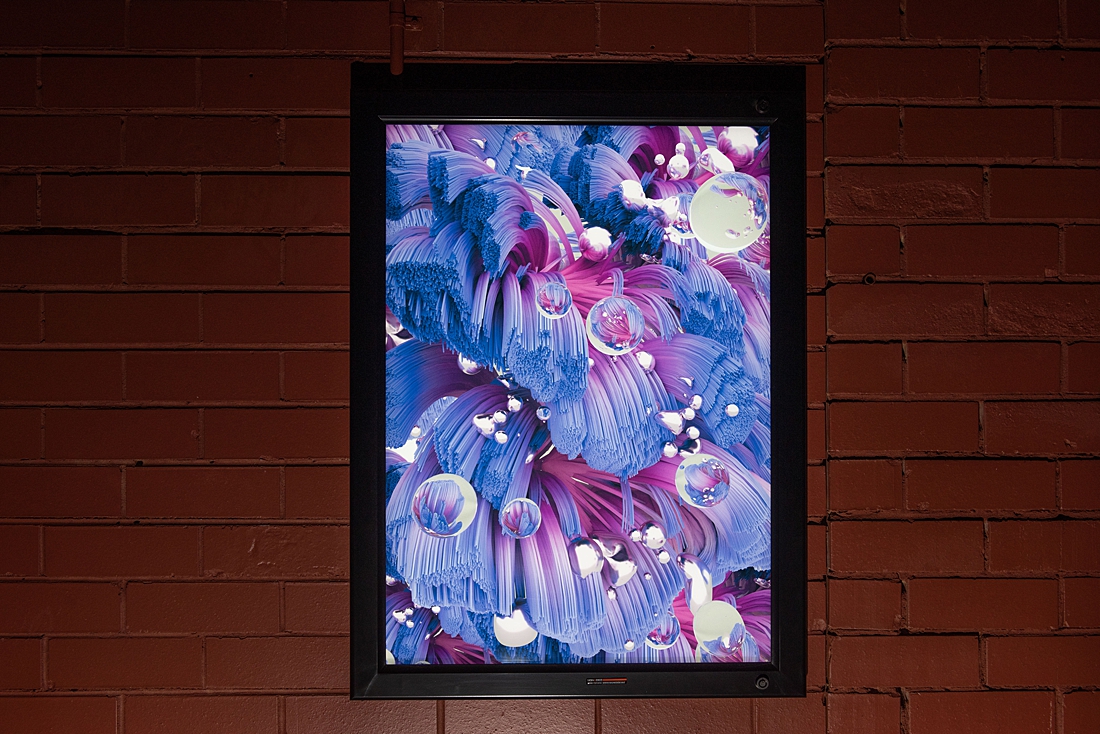 ✕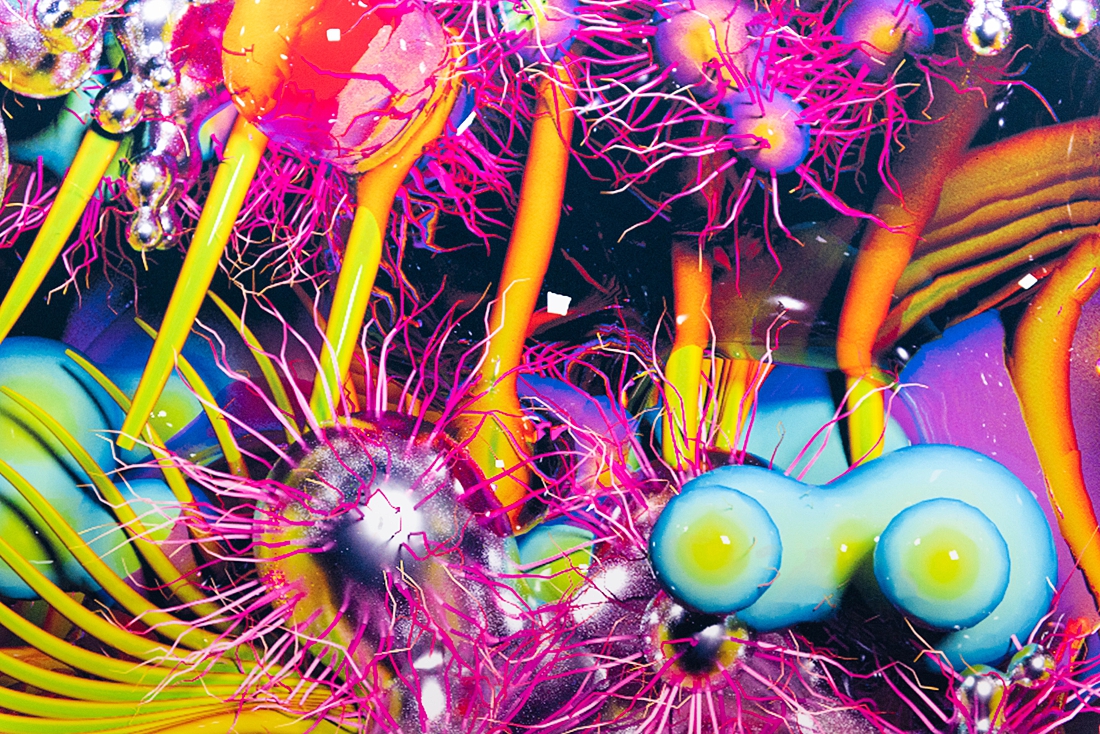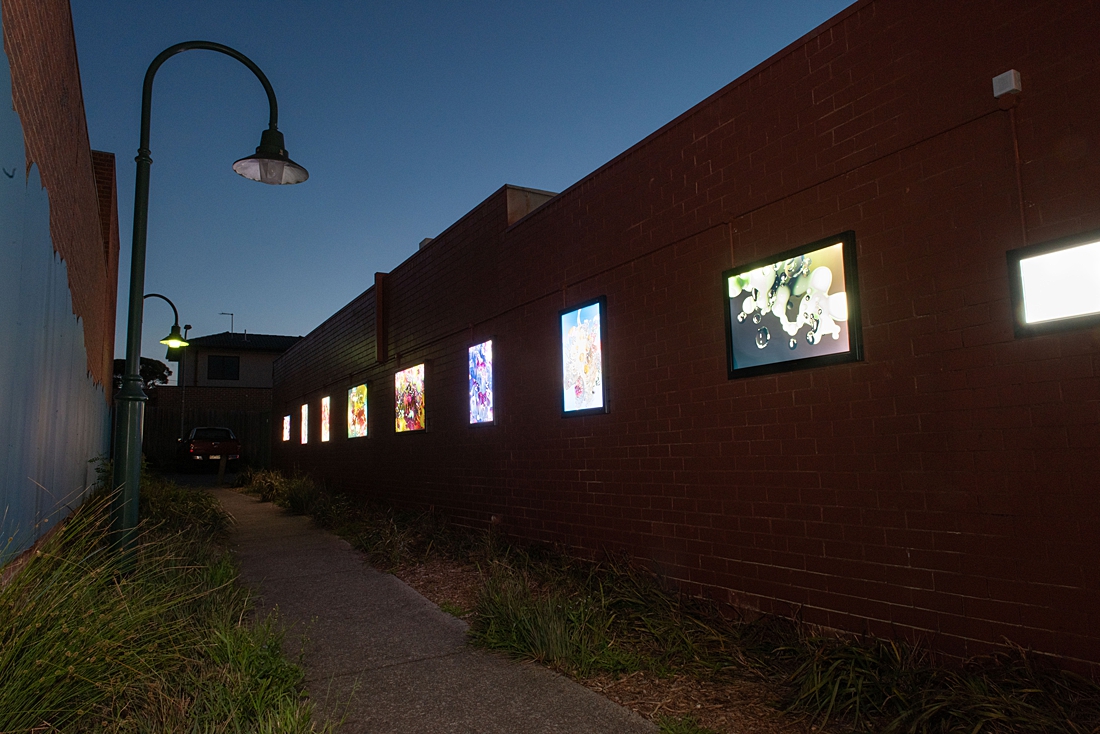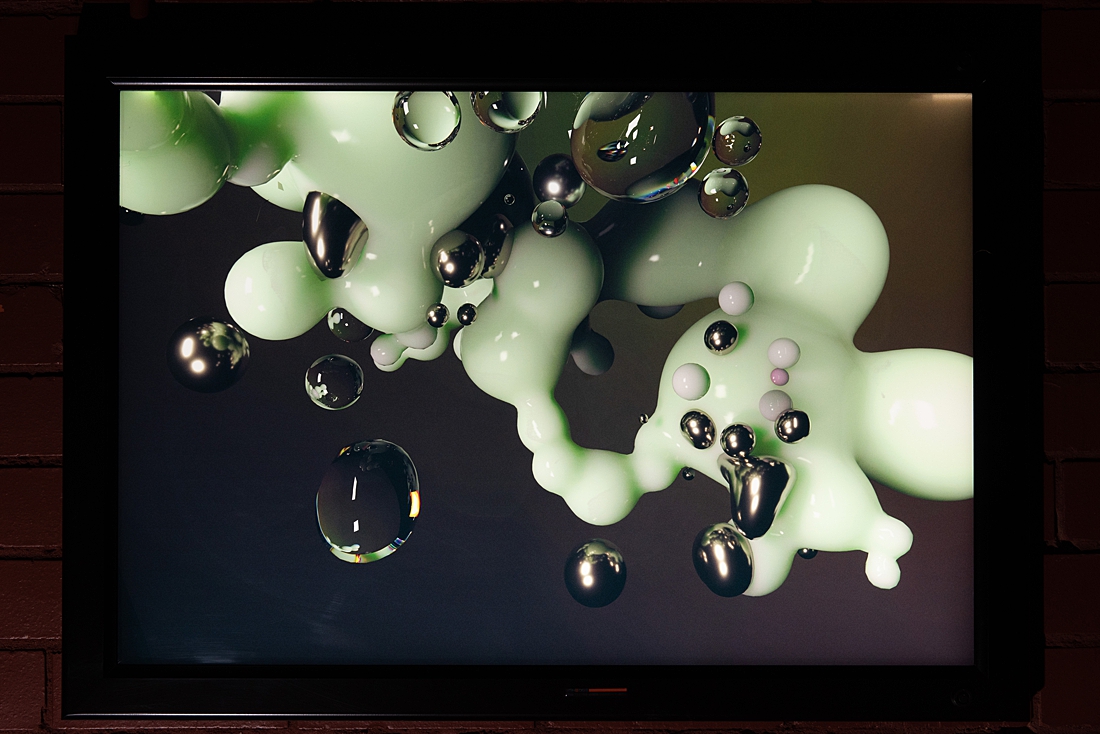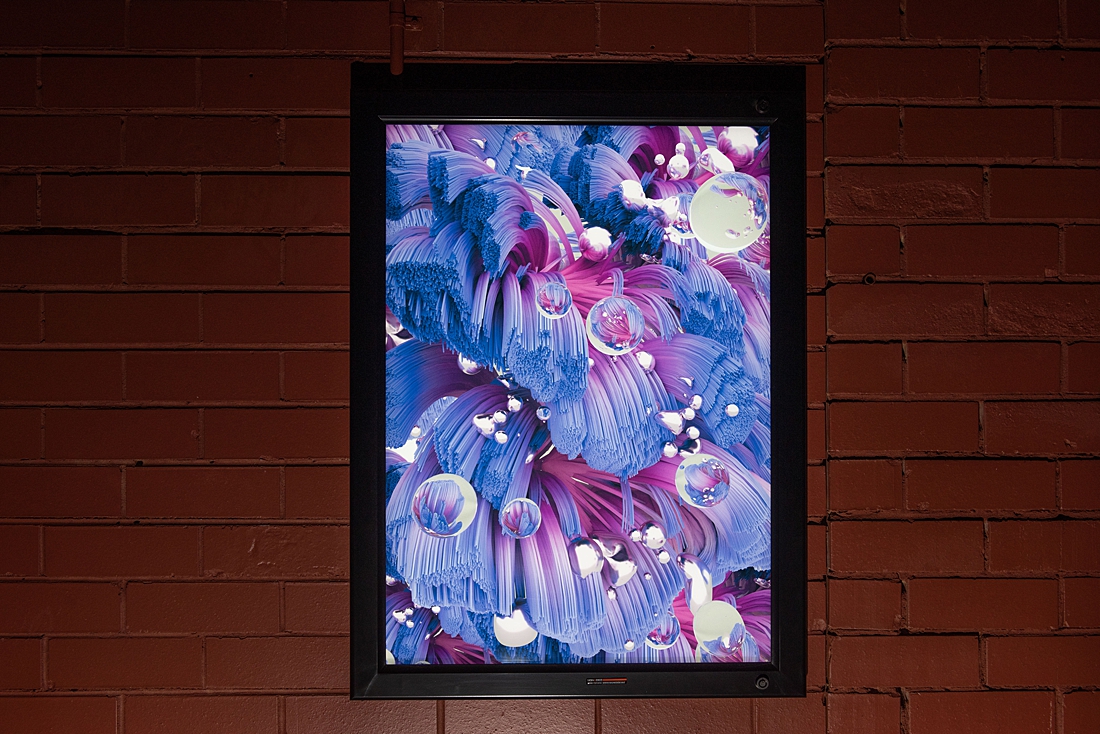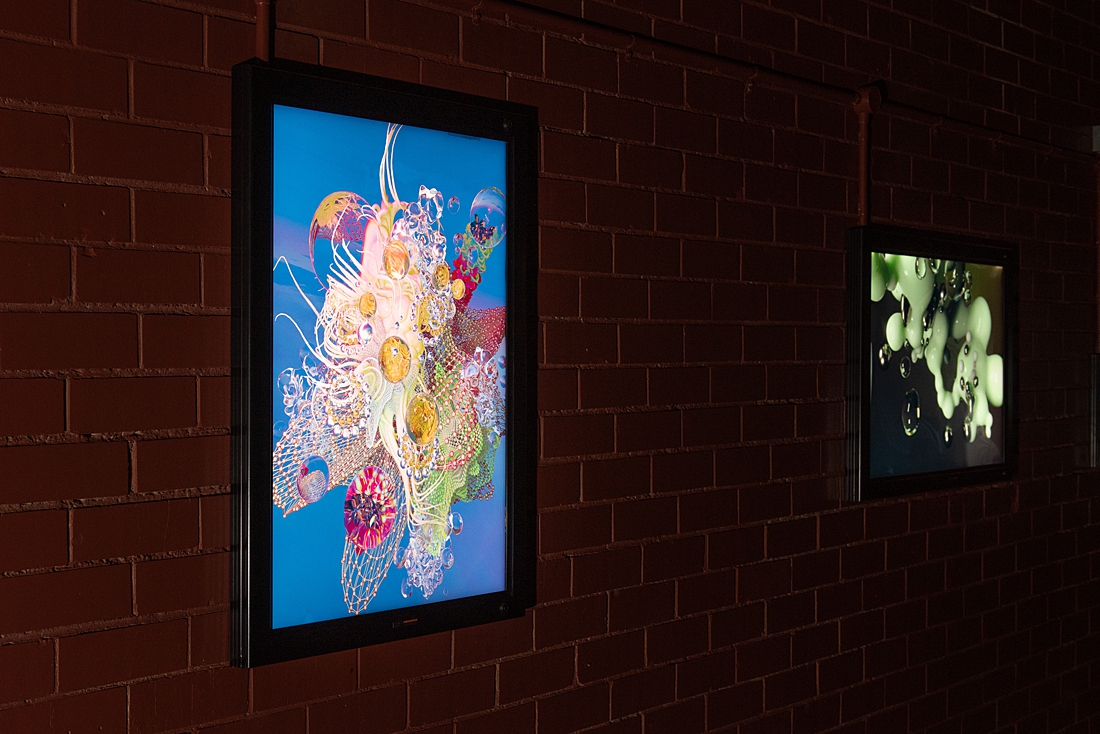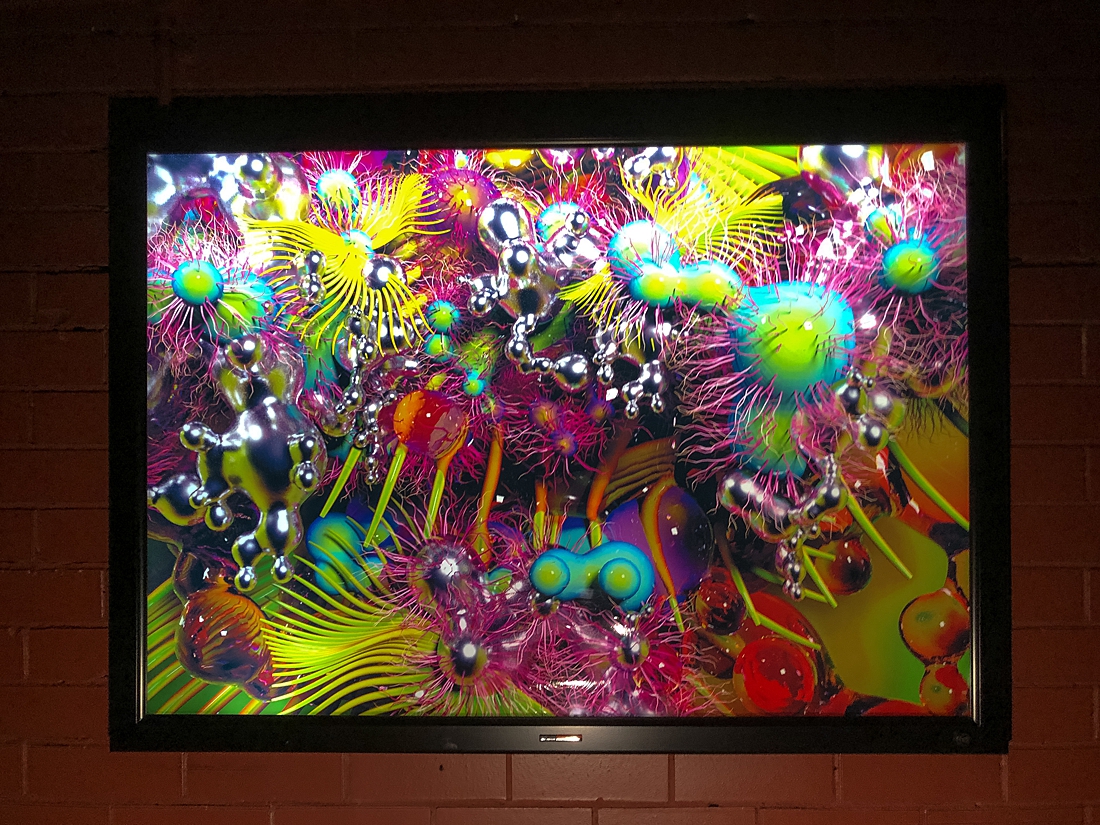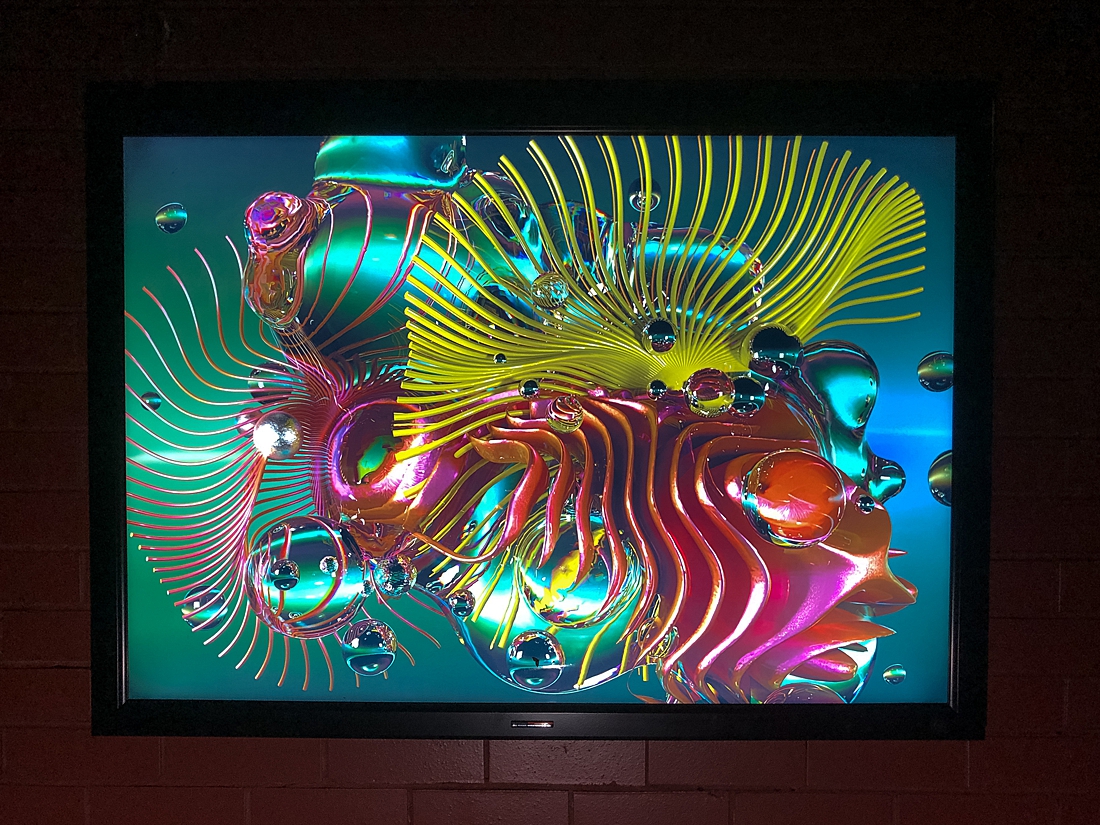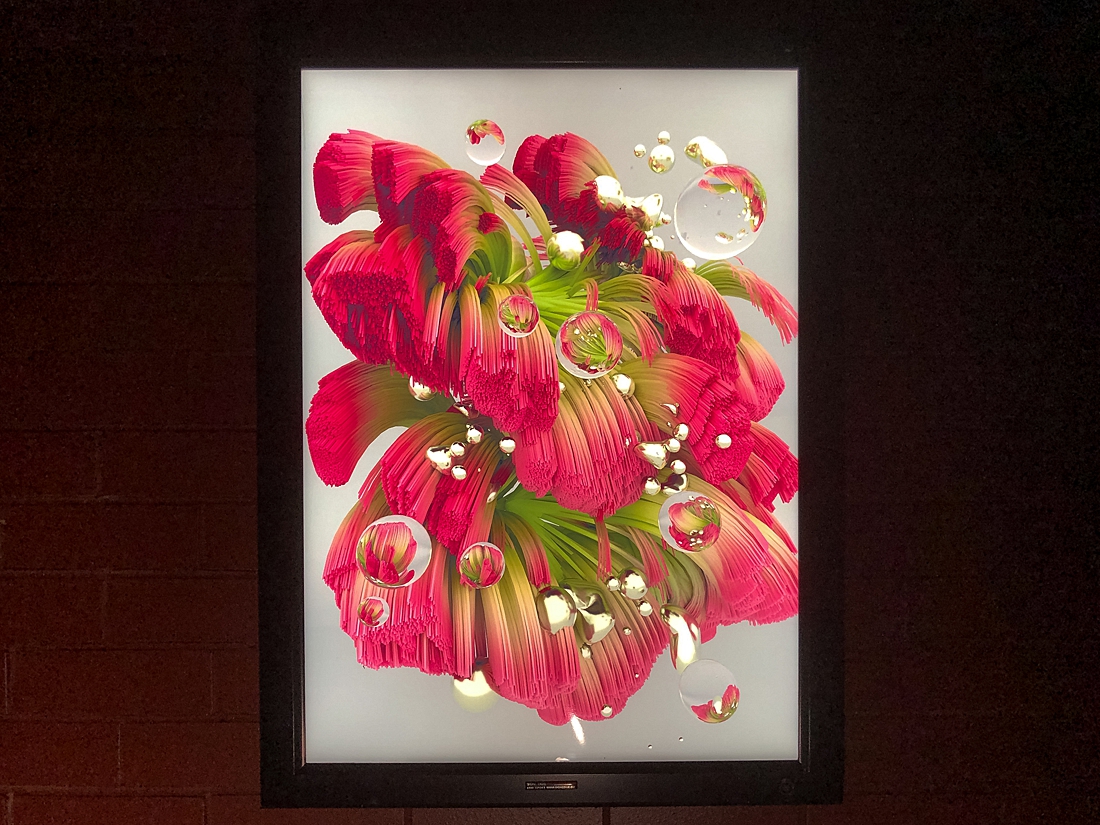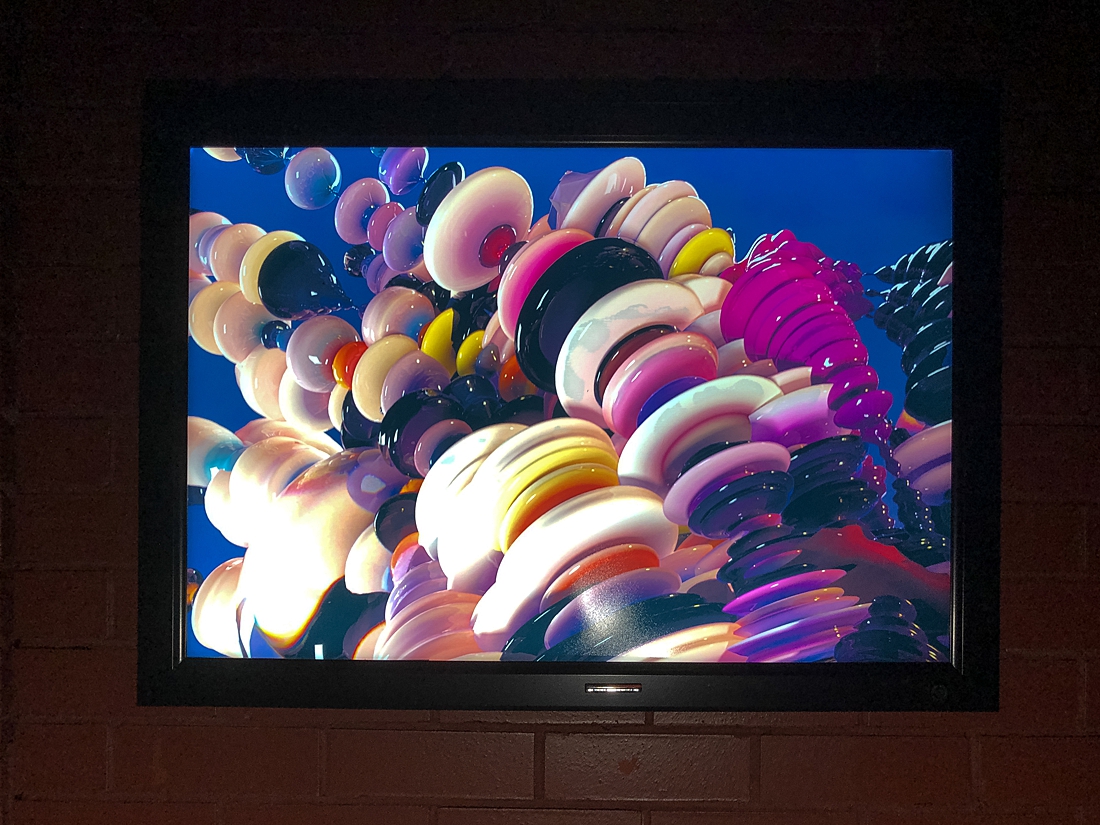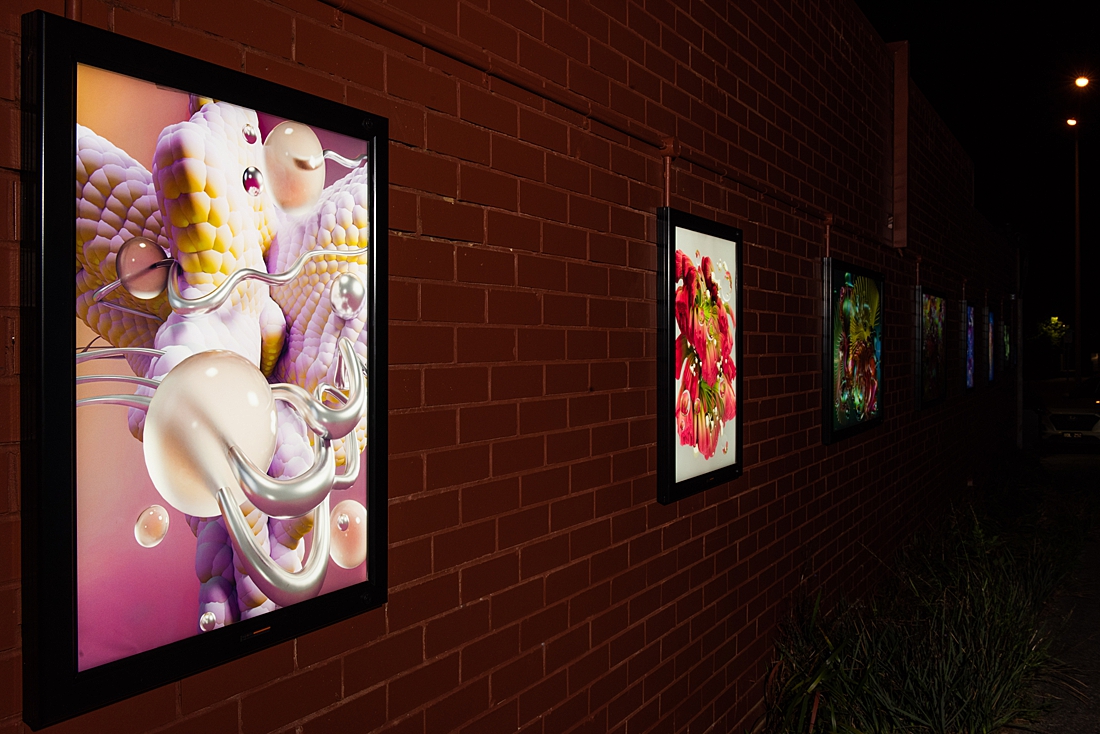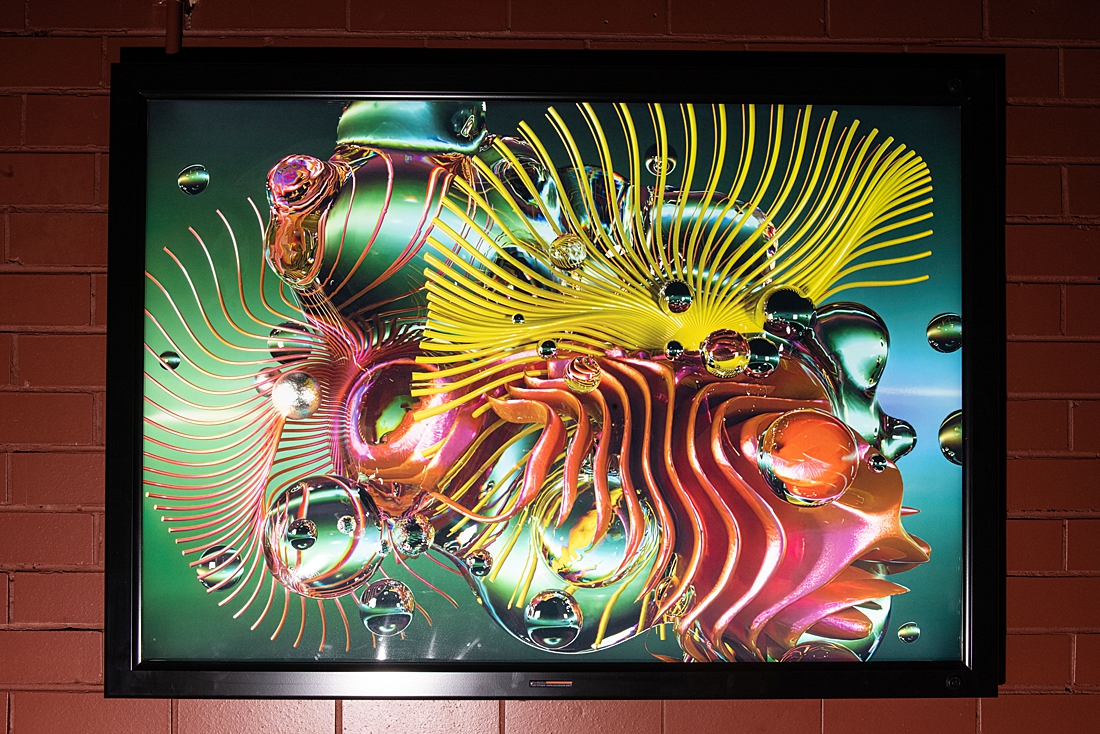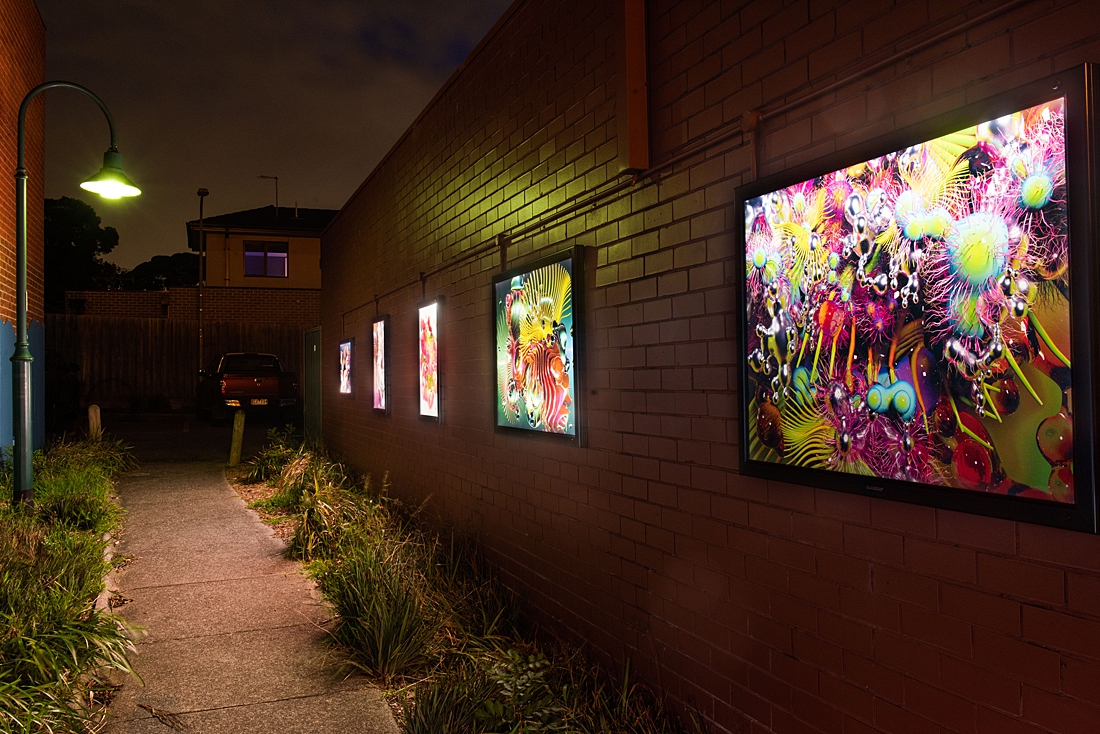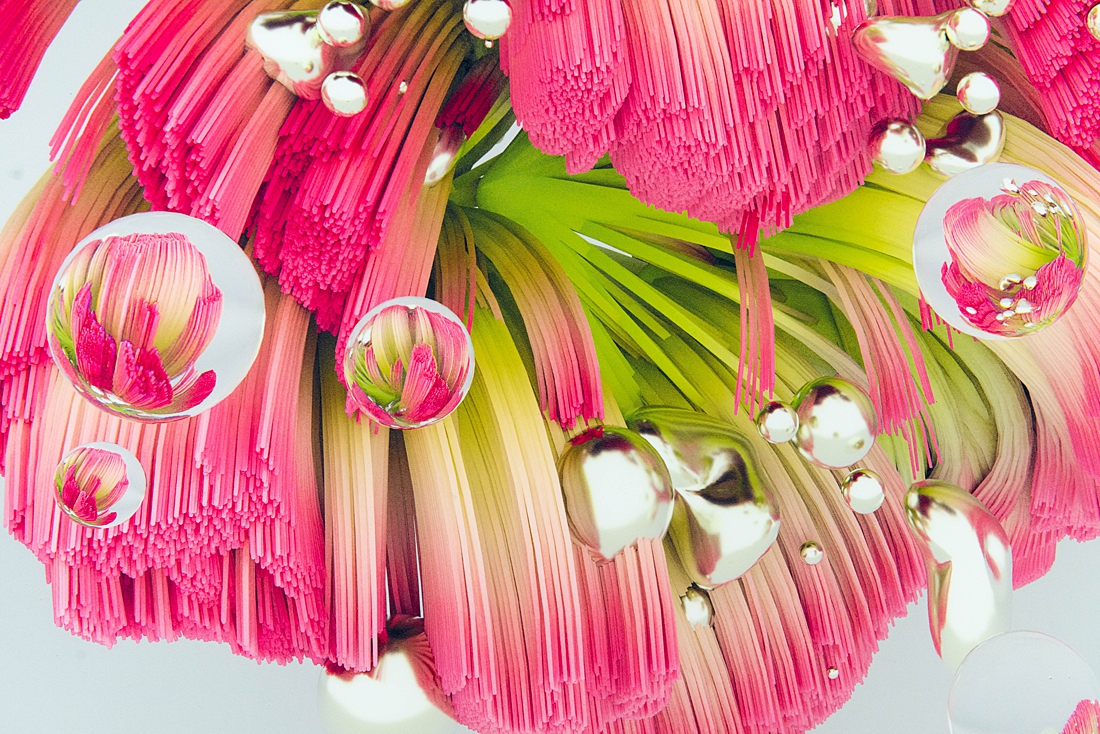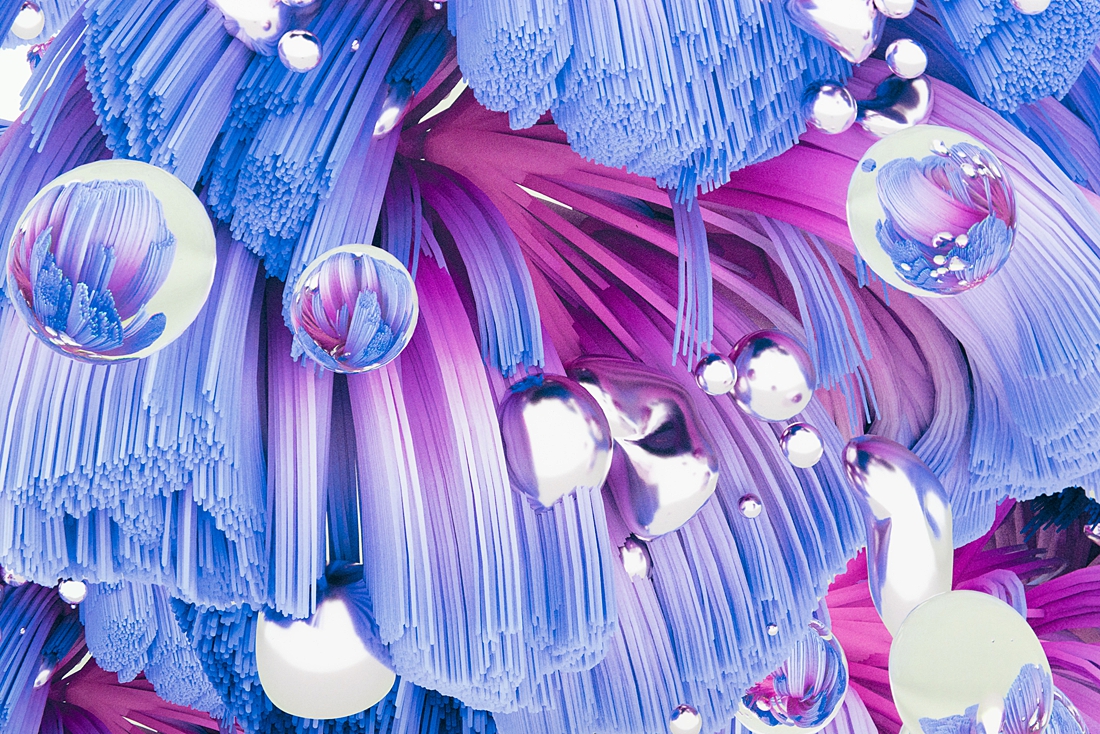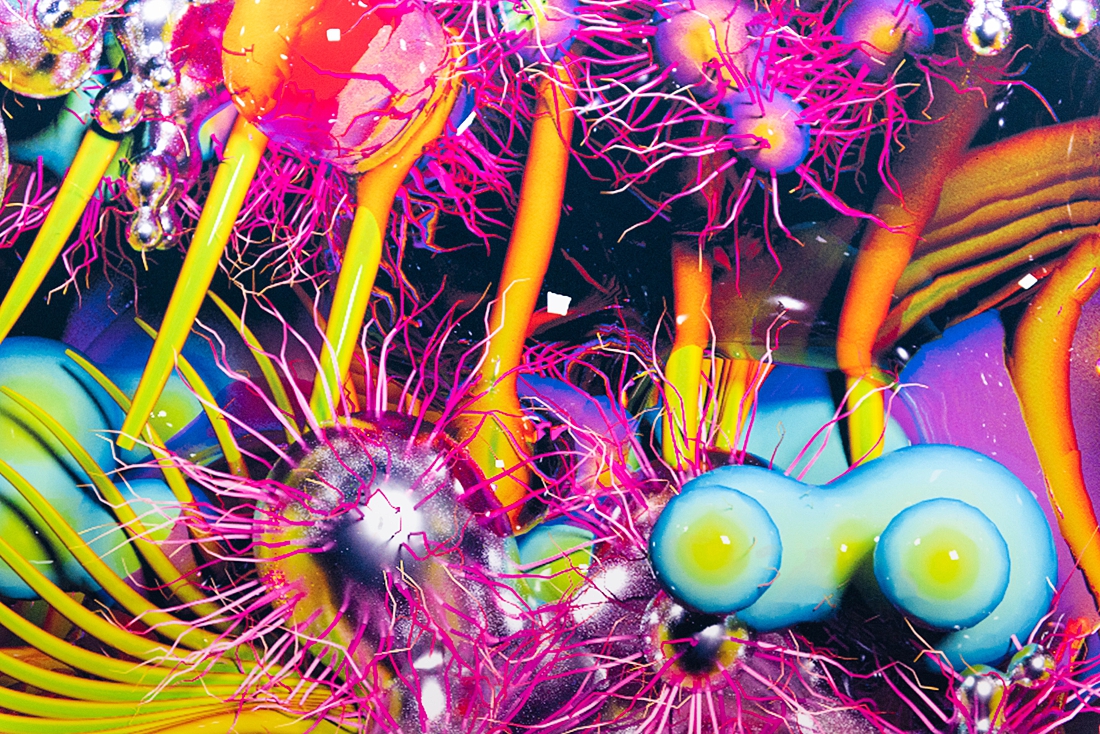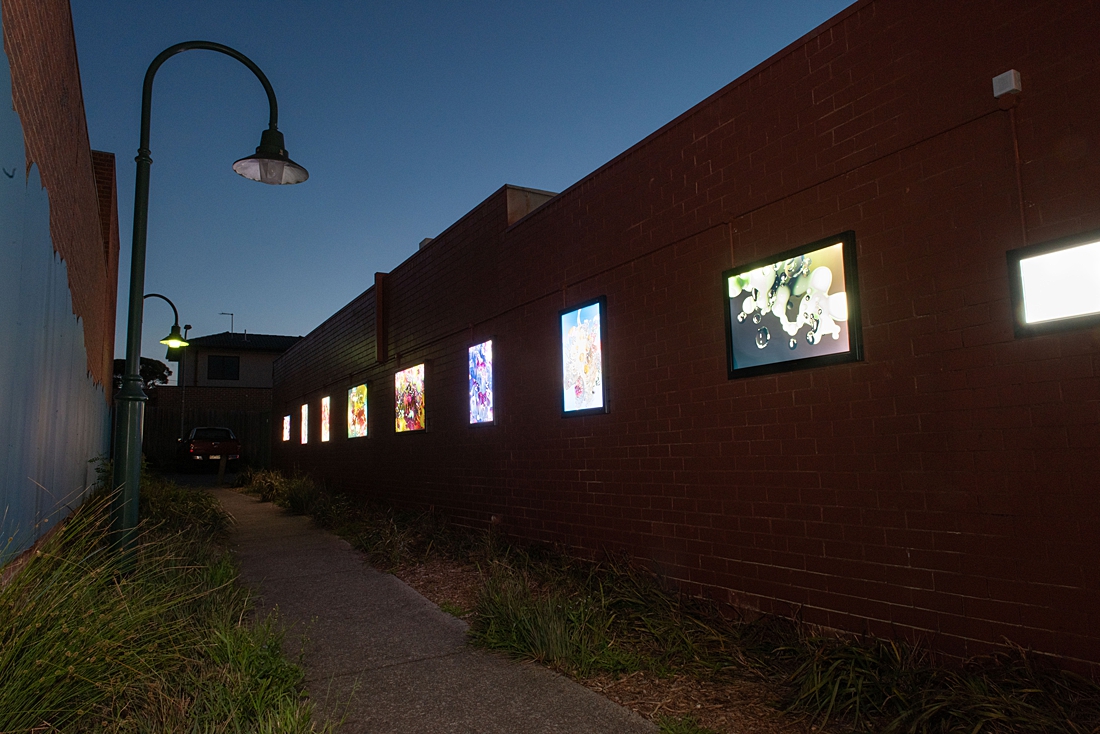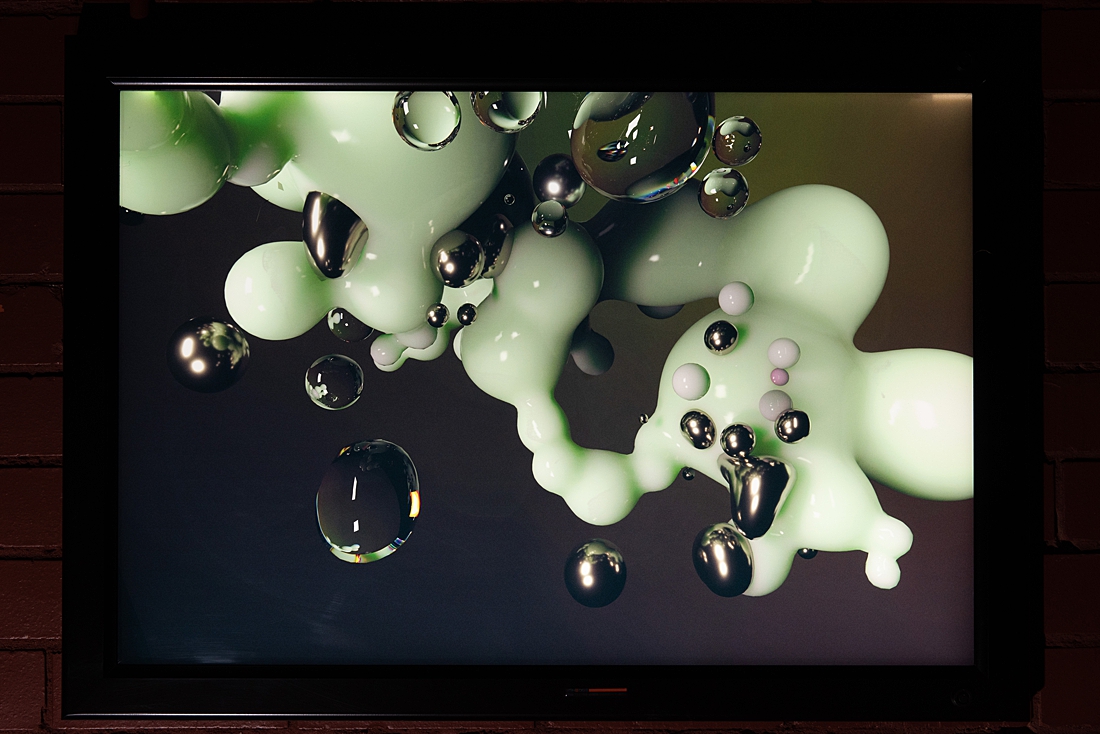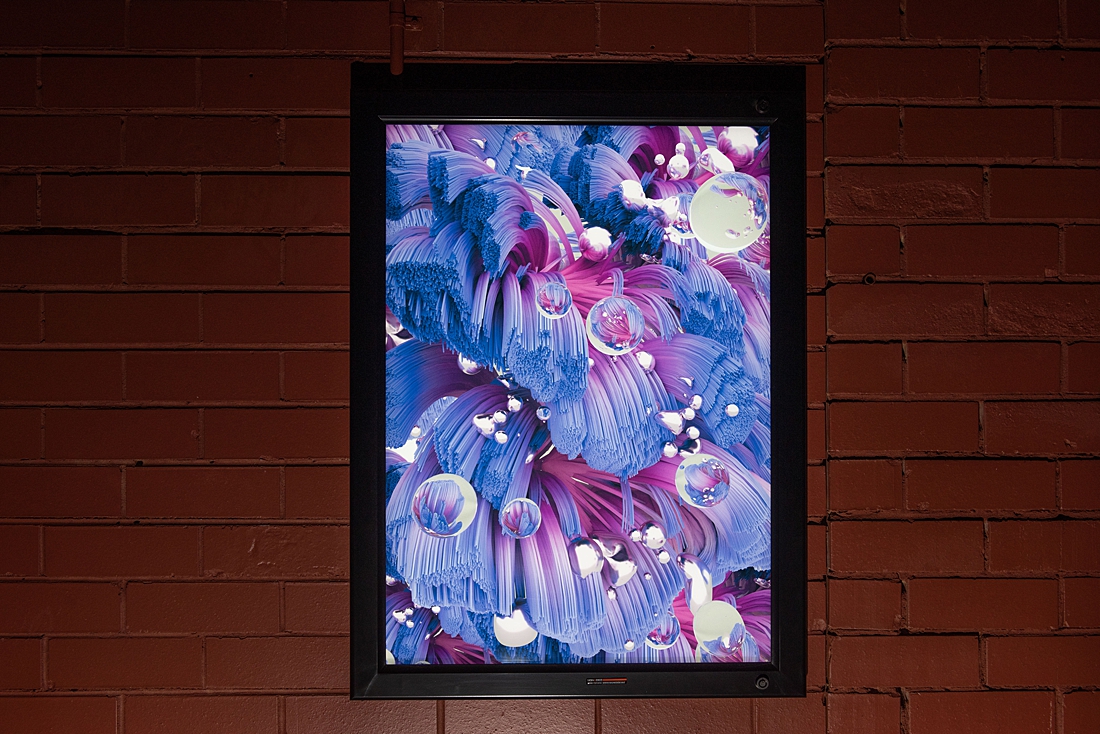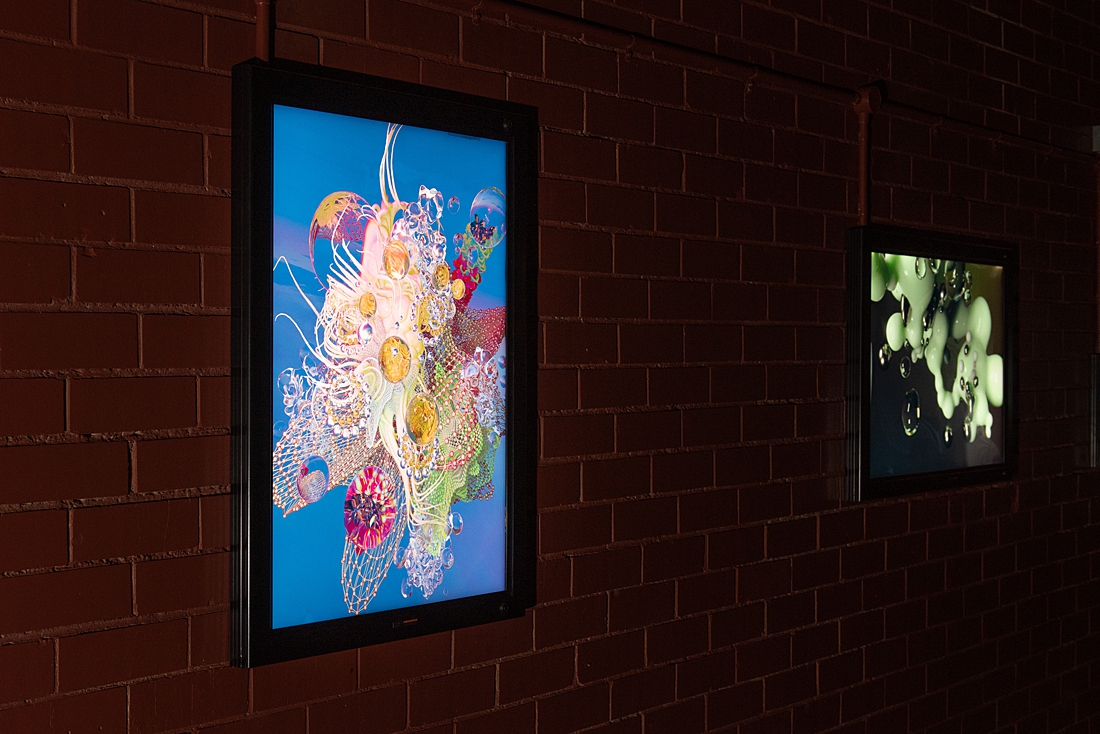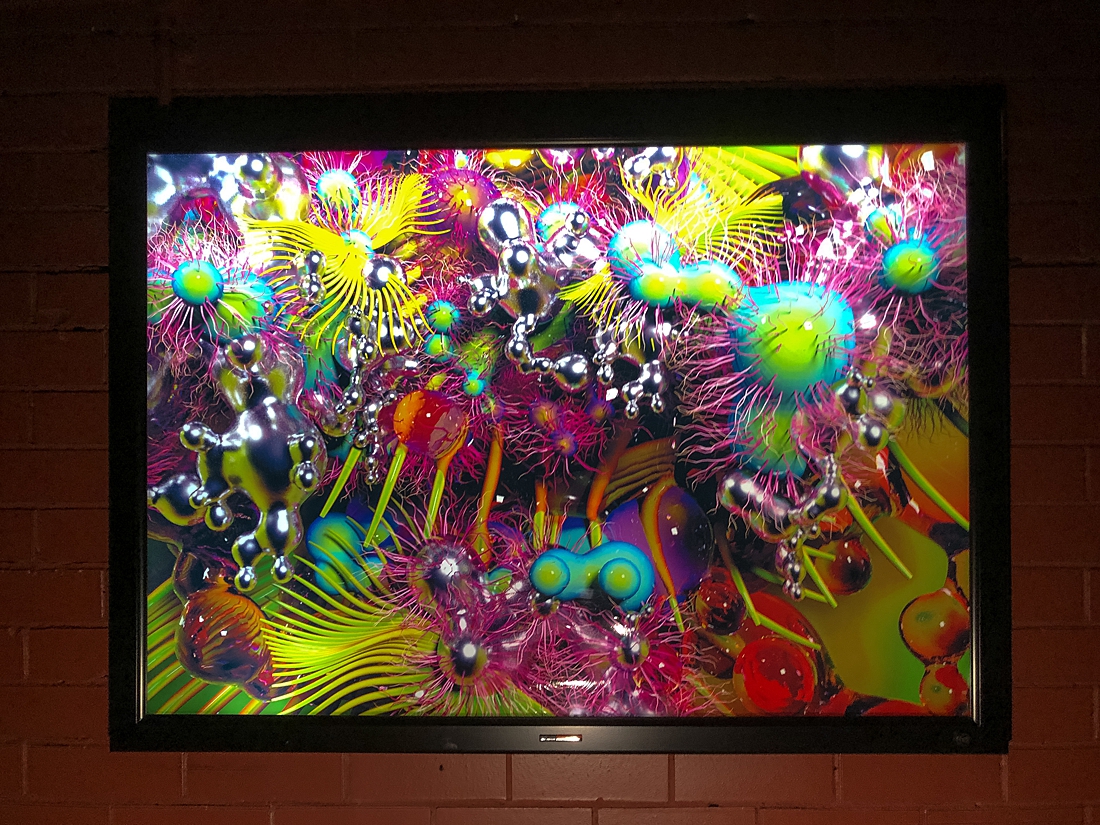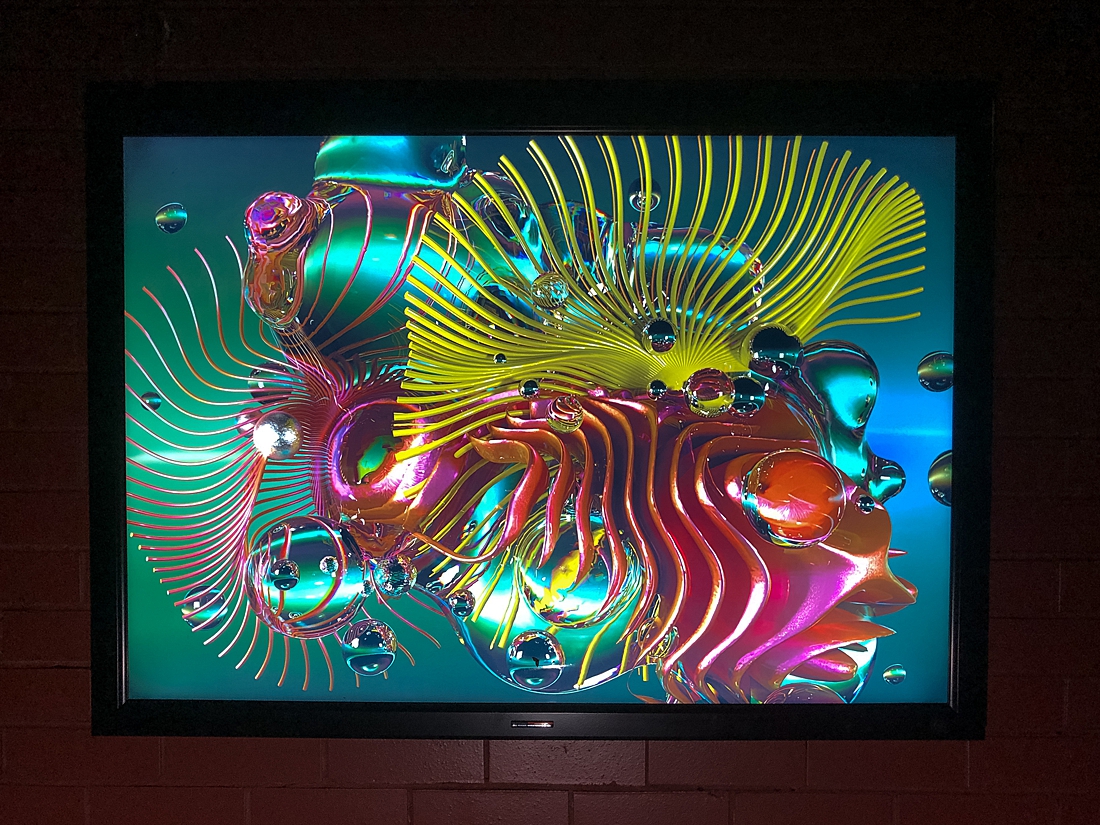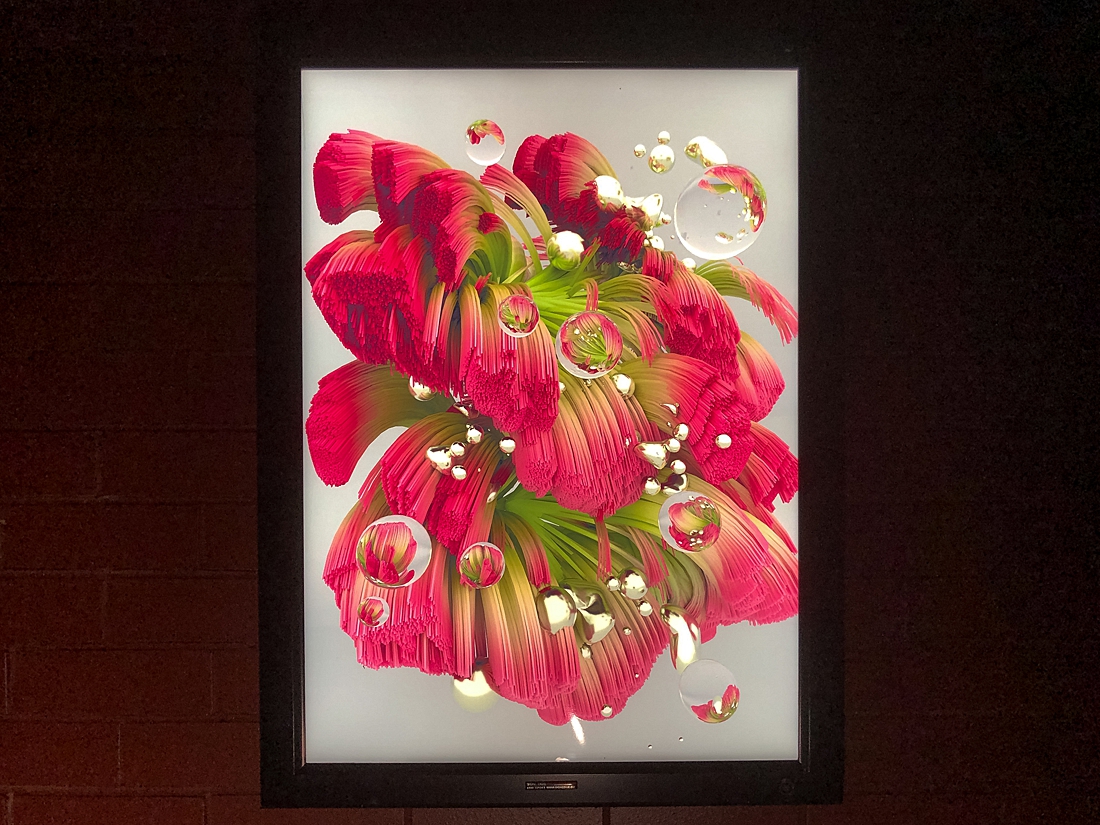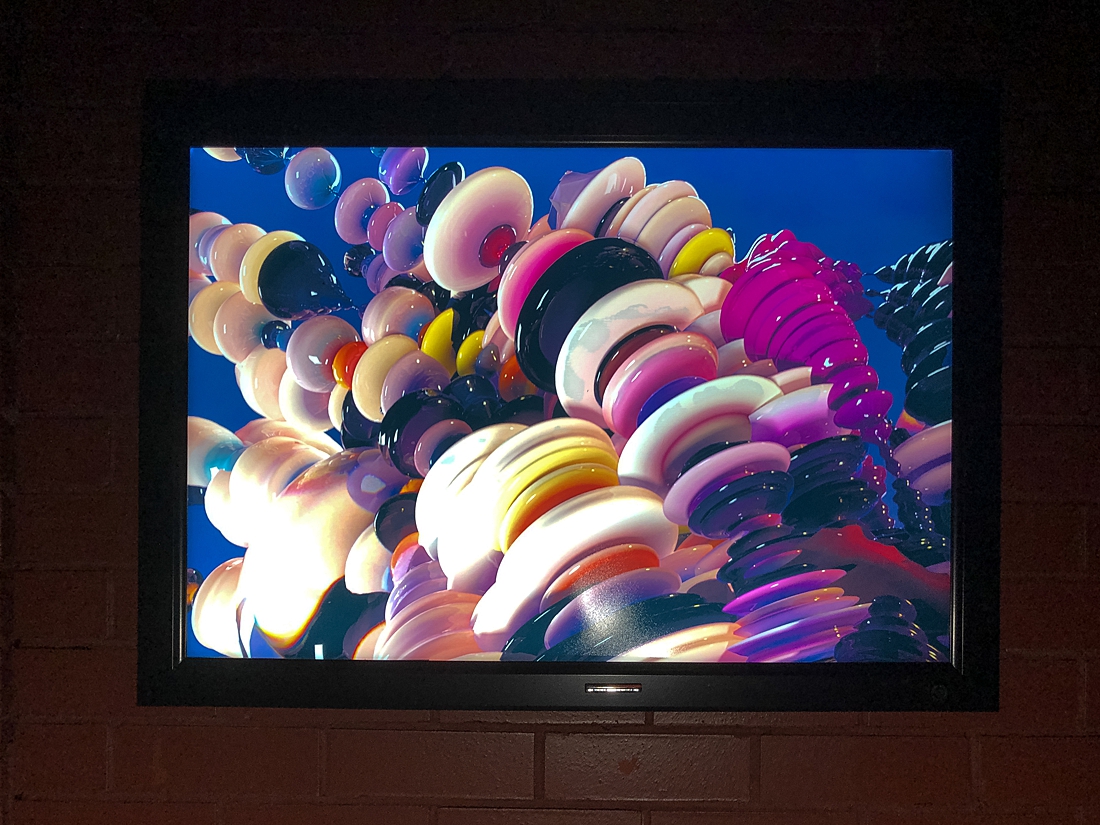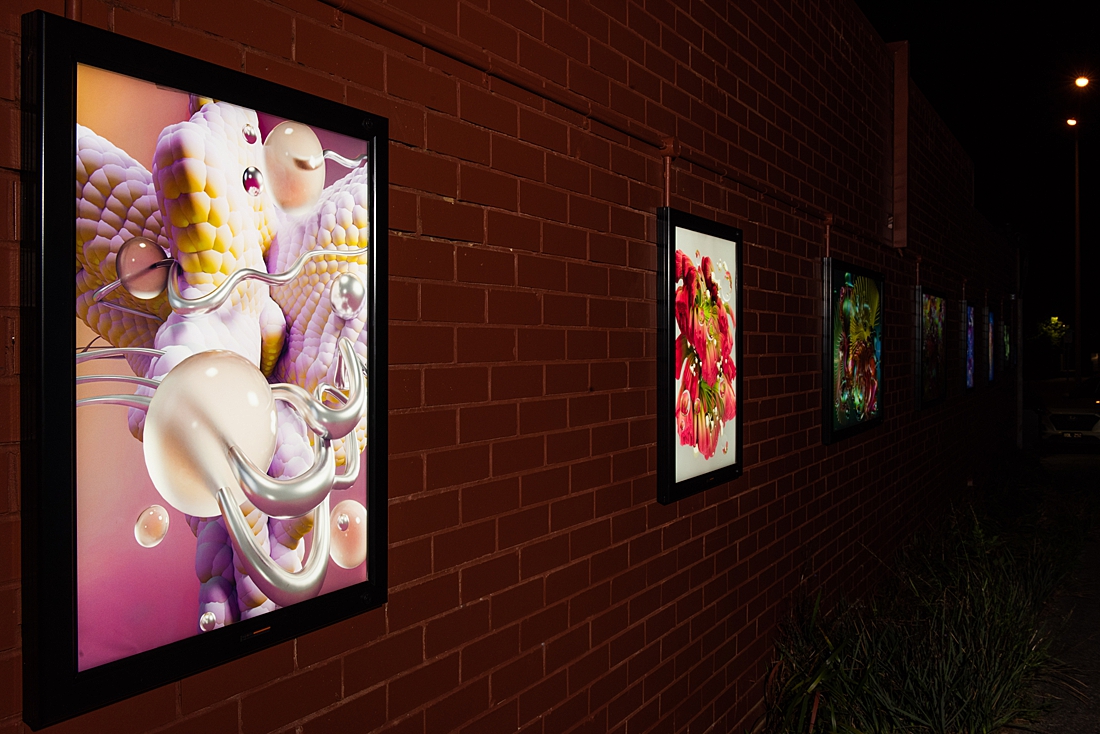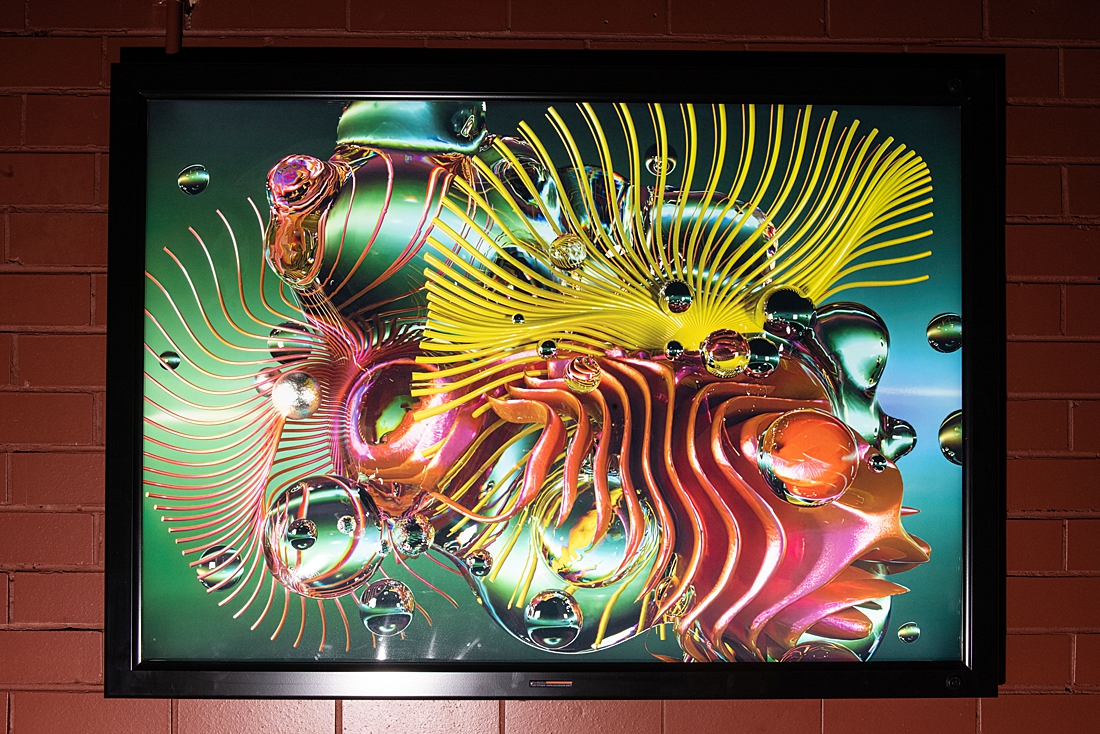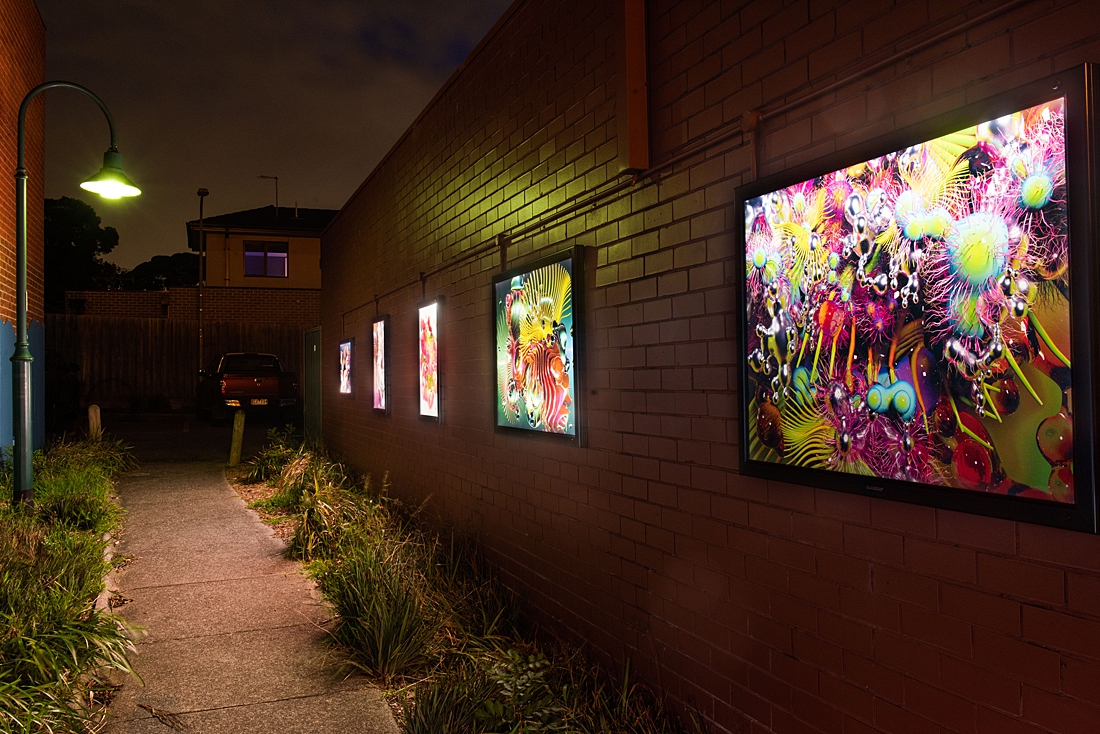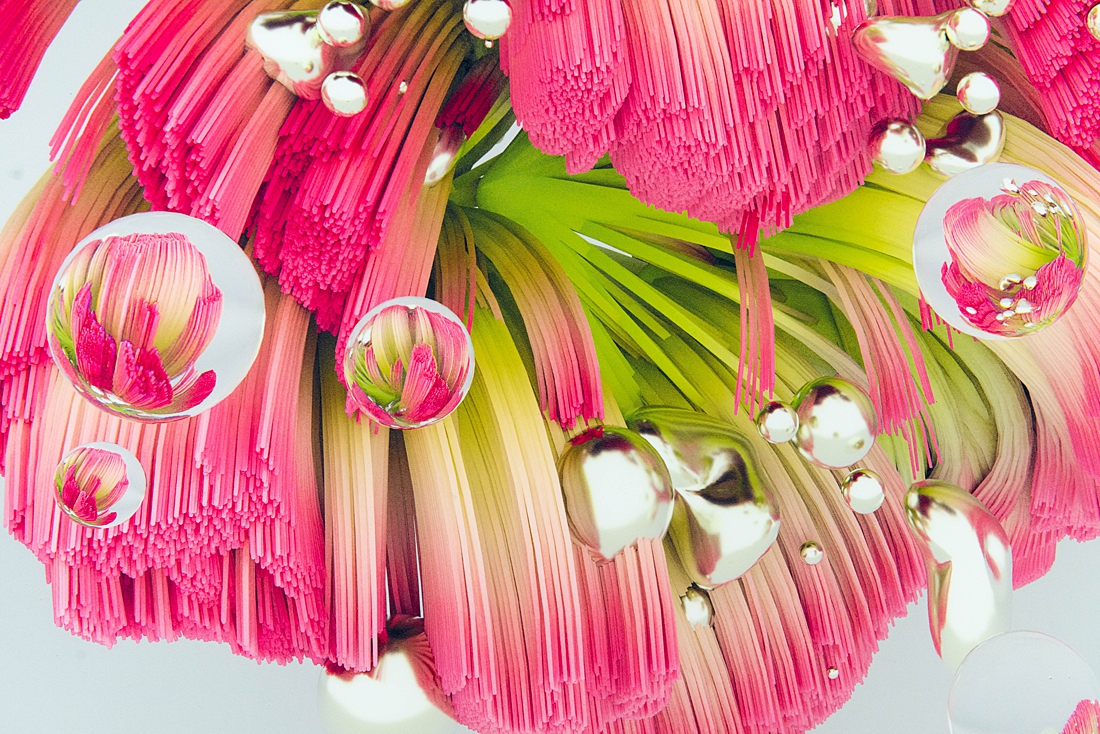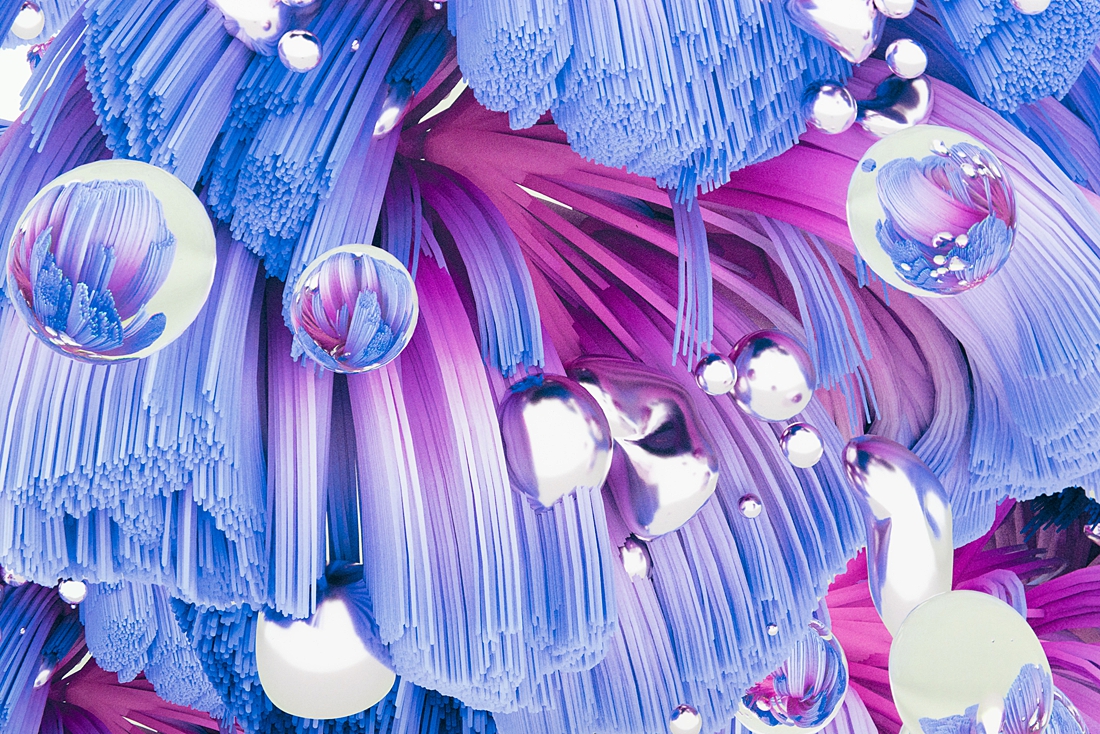 Location – Paloma Lane Lightboxes
Biography
Mikaela Stafford is a motion graphics artist. She creates playful installations using traditional artistic methods with digitally rendered 3D animations.
Her work has recently been exhibited at:
Modern Times
Counihan Gallery
Jolie Laid
Brunswick Street Gallery
Australian Fashion Week
Public art commissions for the Australian Centre for Contemporary Art, Arts Project Australia, and Kingston City Council.
Contact
Works are for sale.