Thomson creates this work in honour of Kooka Yarmuk of the Ulupna Clan, Yorta-Yorta Tribe – her great-grandmother.
Yarmuk was a teacher and translator of language. Through this work, Thomson pays her respects to her legacy.
This is the story of her translation and song – Burra Ferra, 'wala' (water) coming 'yapaneyeput' (together).

Knox City Council · Immerse 2021 - Artist Interview - Billboard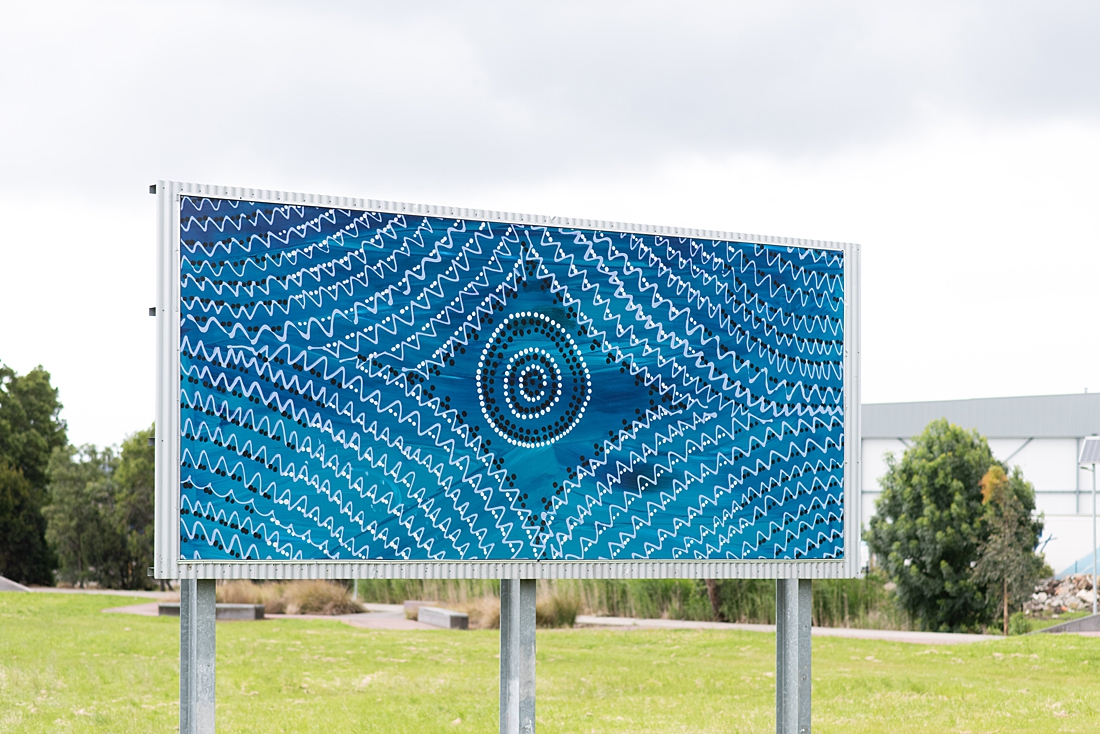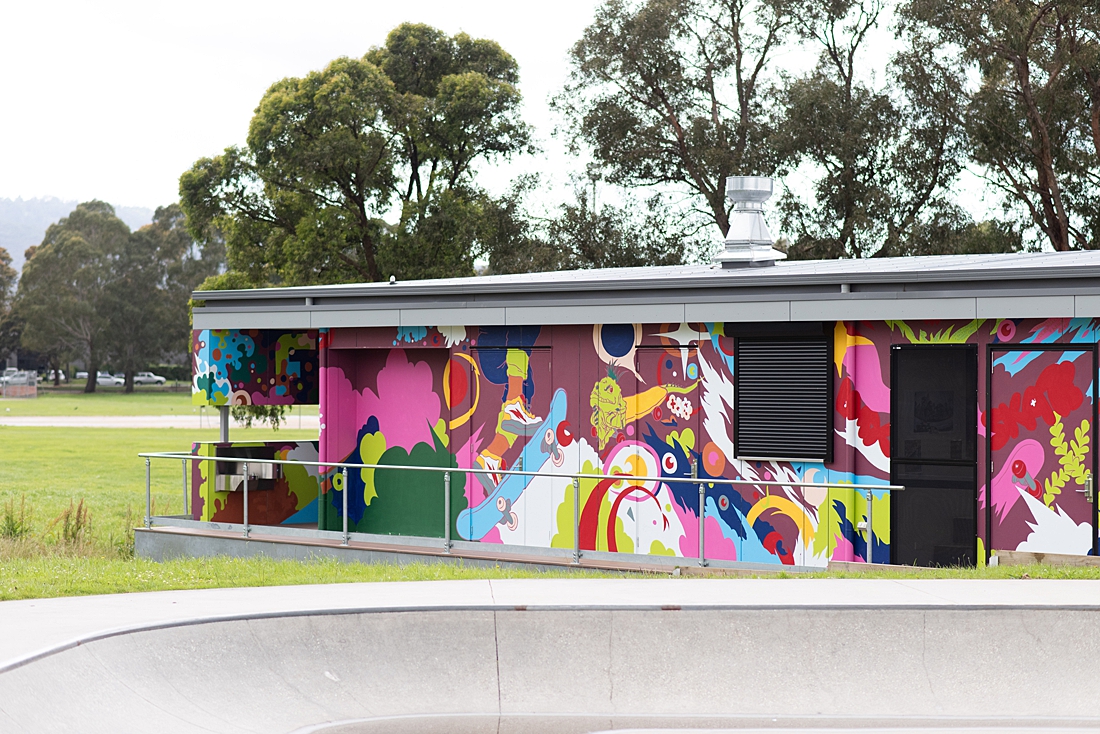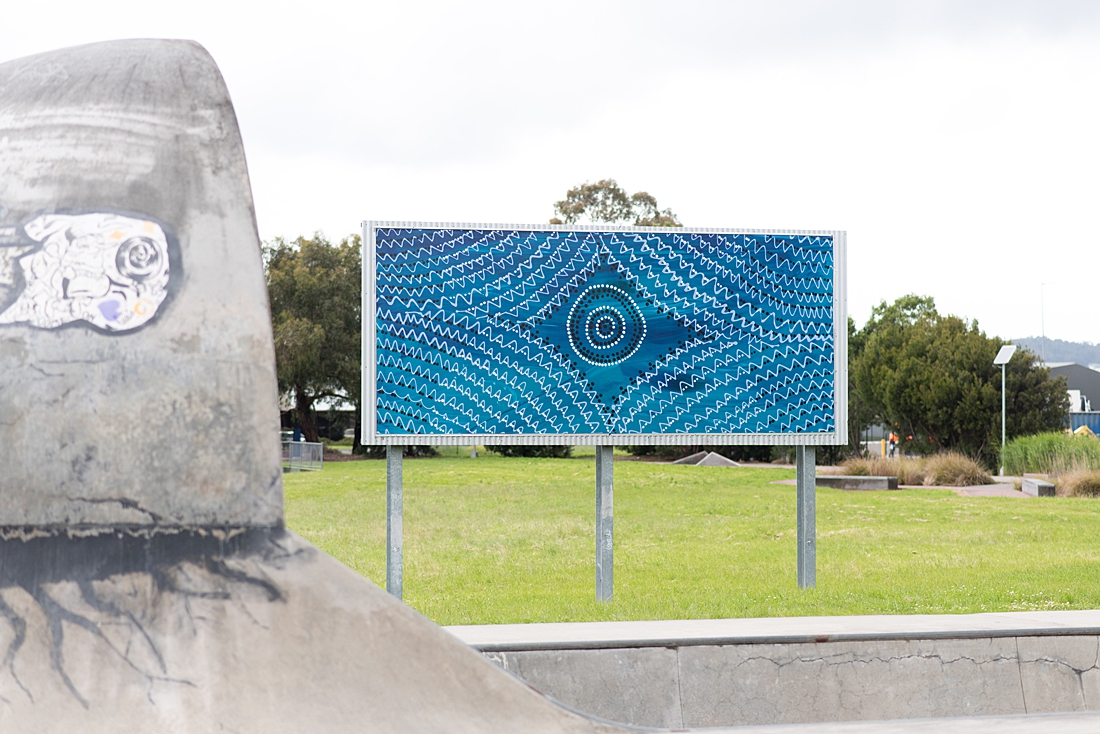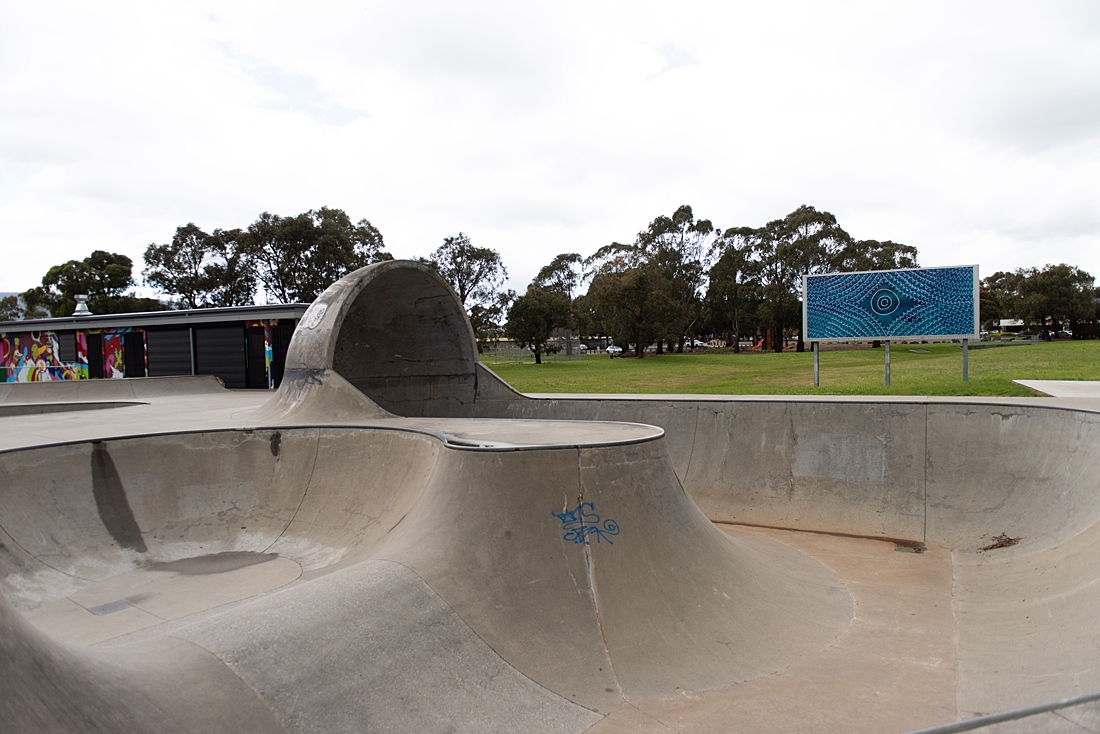 ✕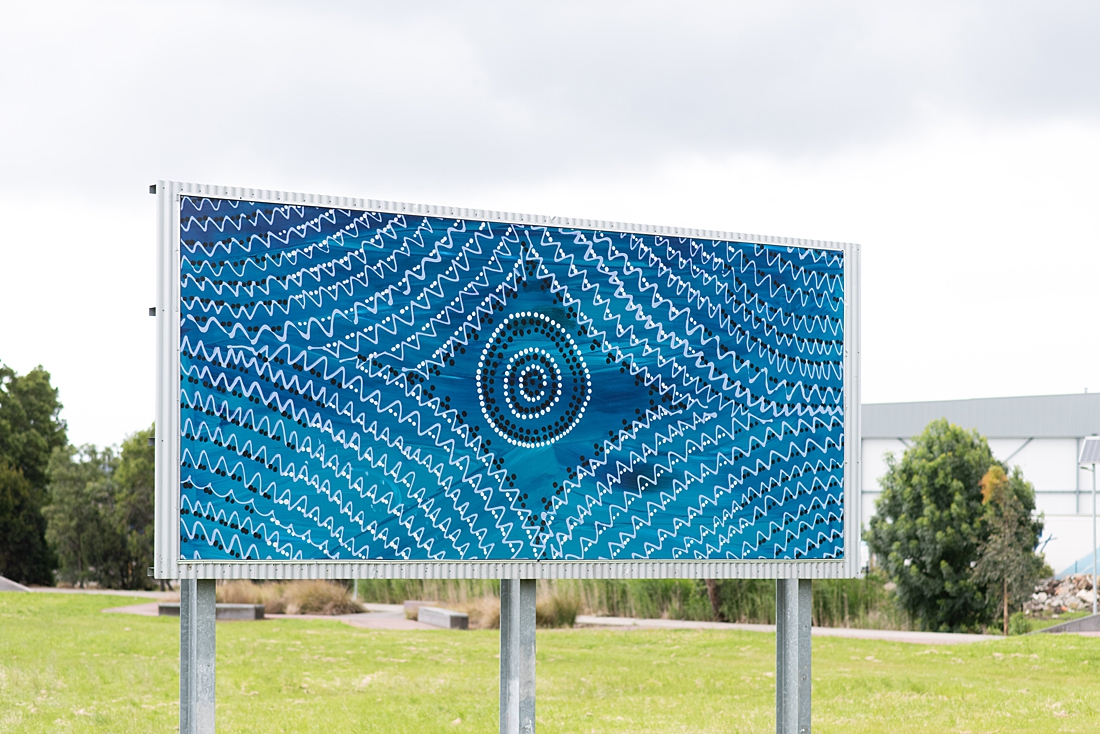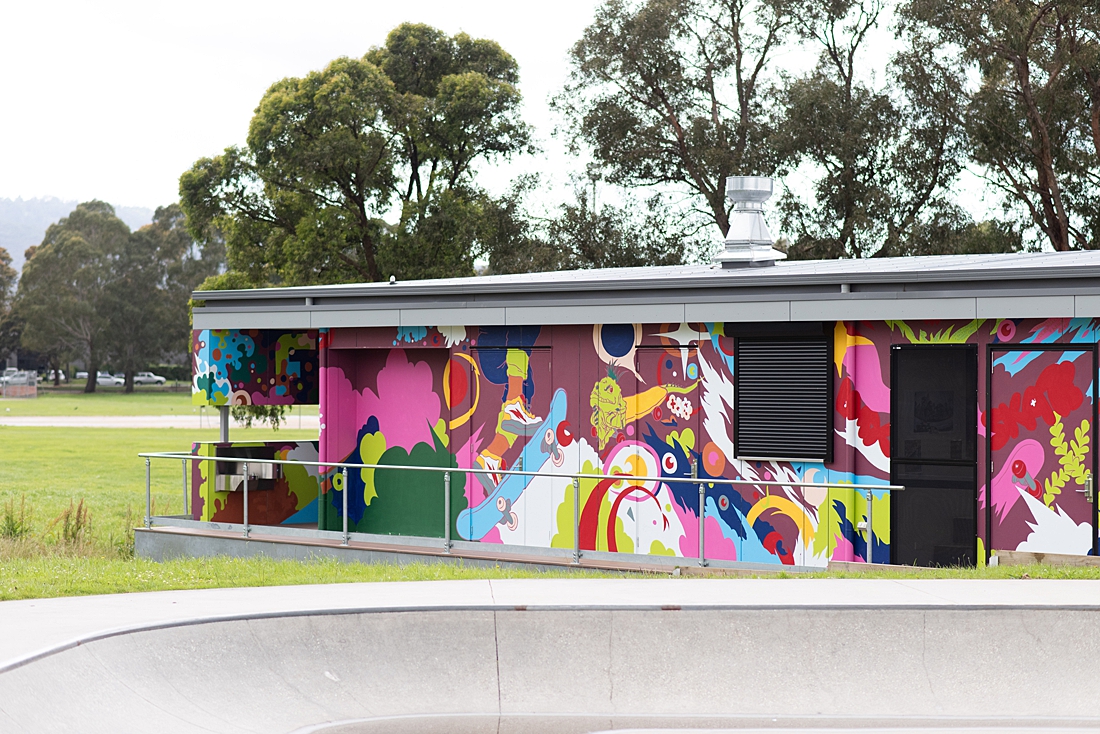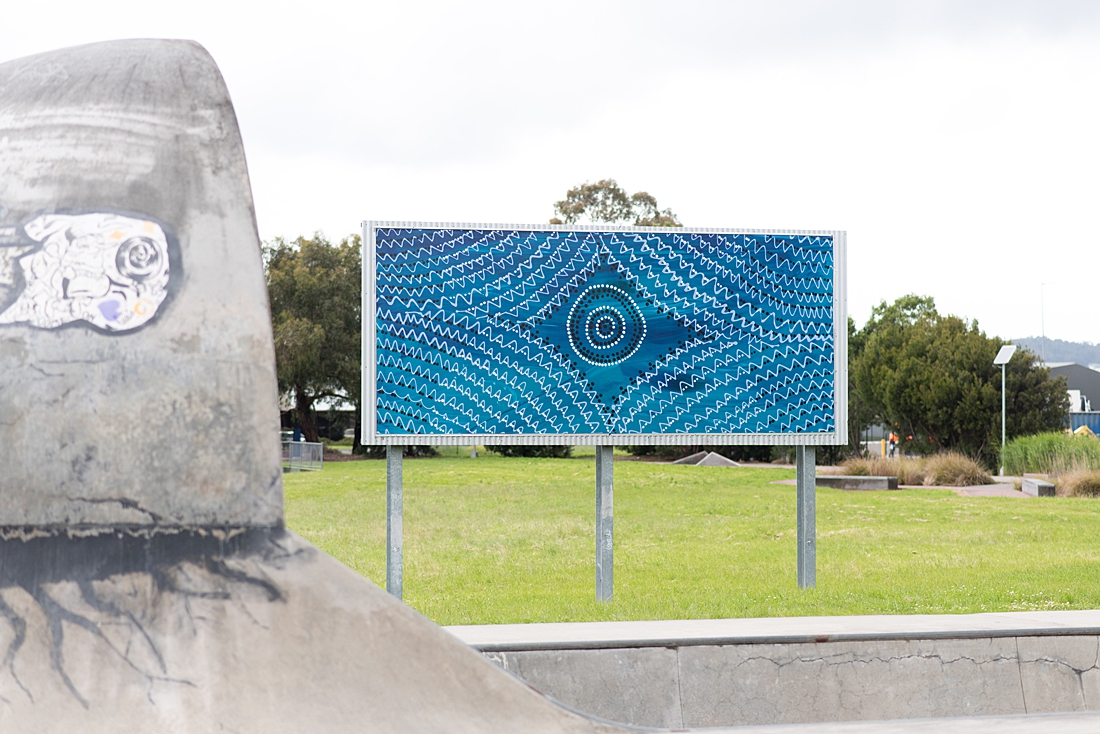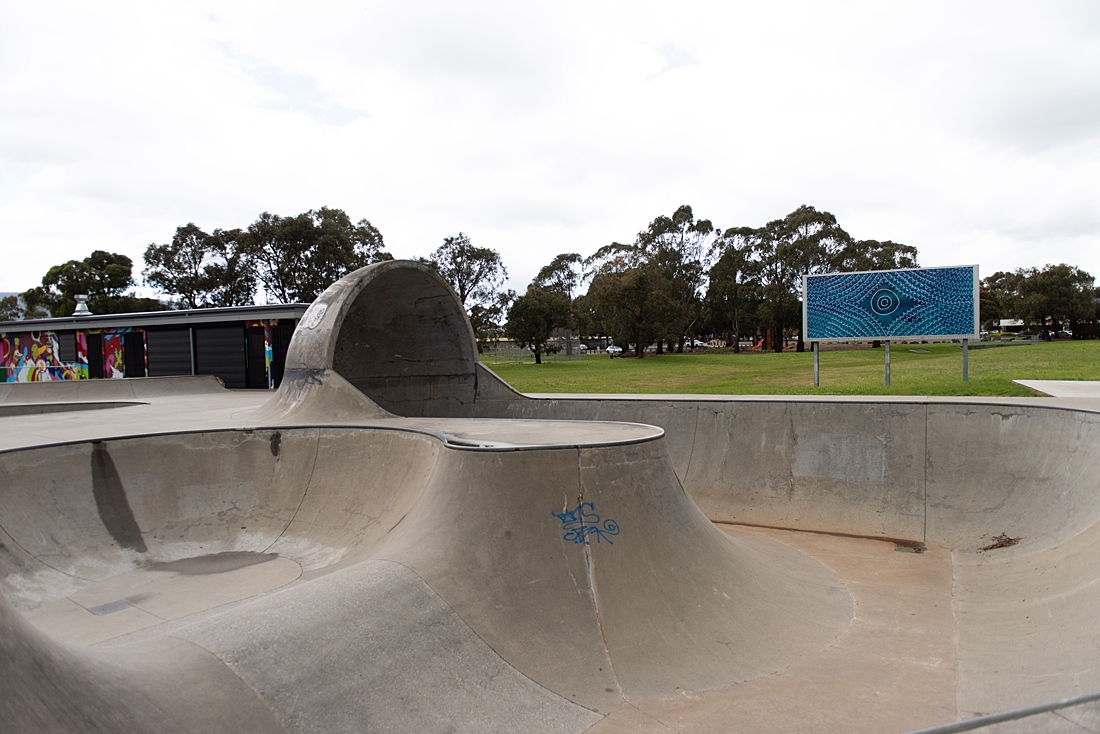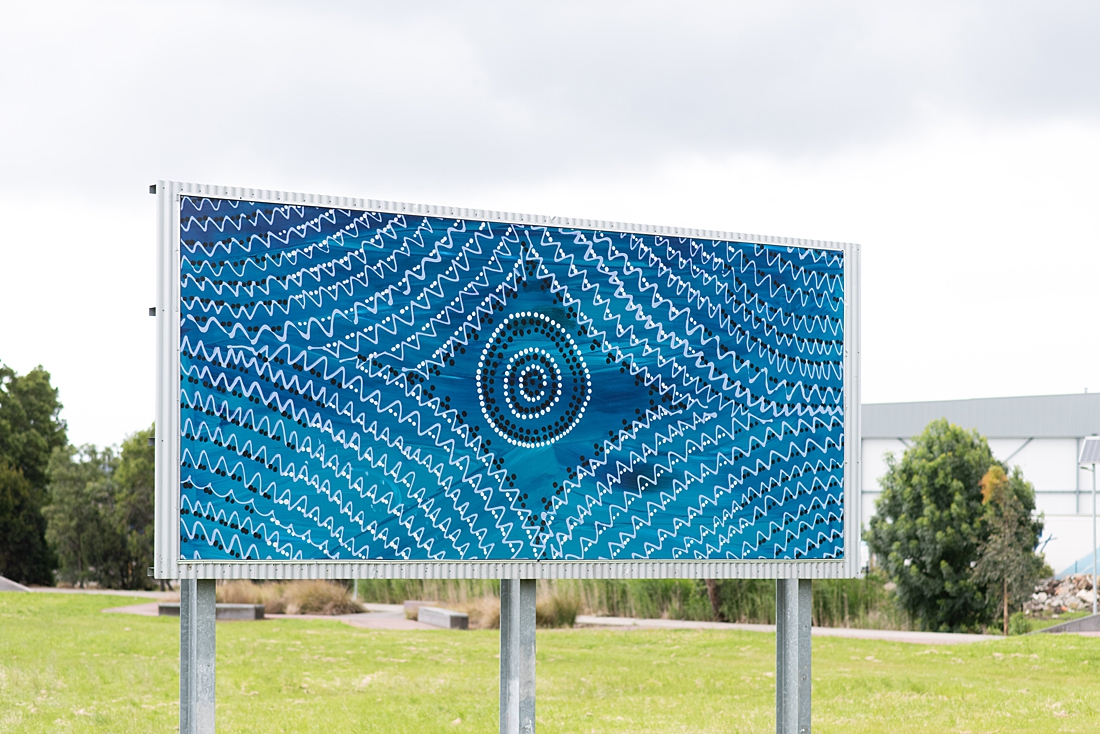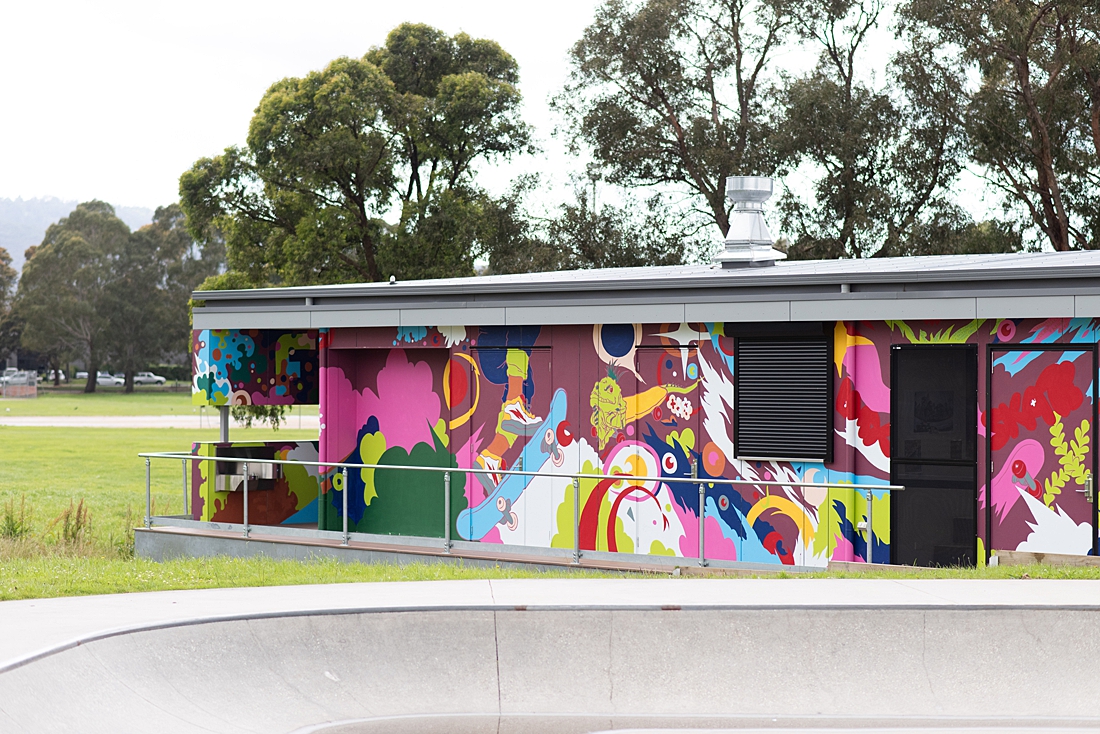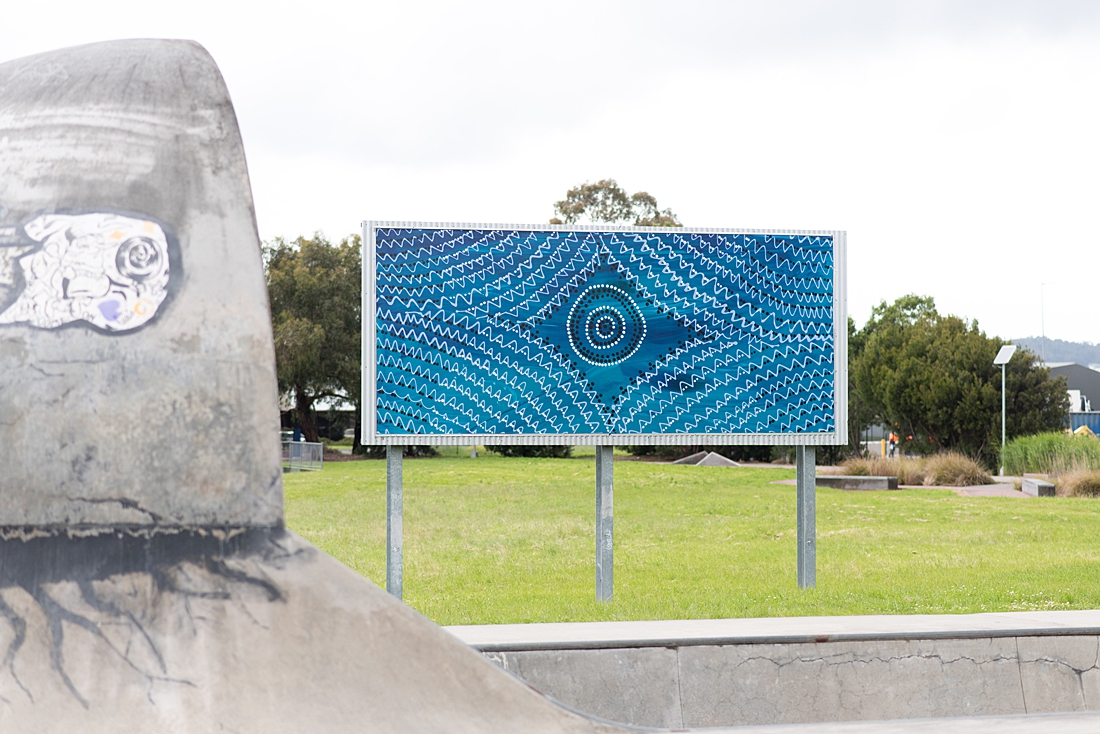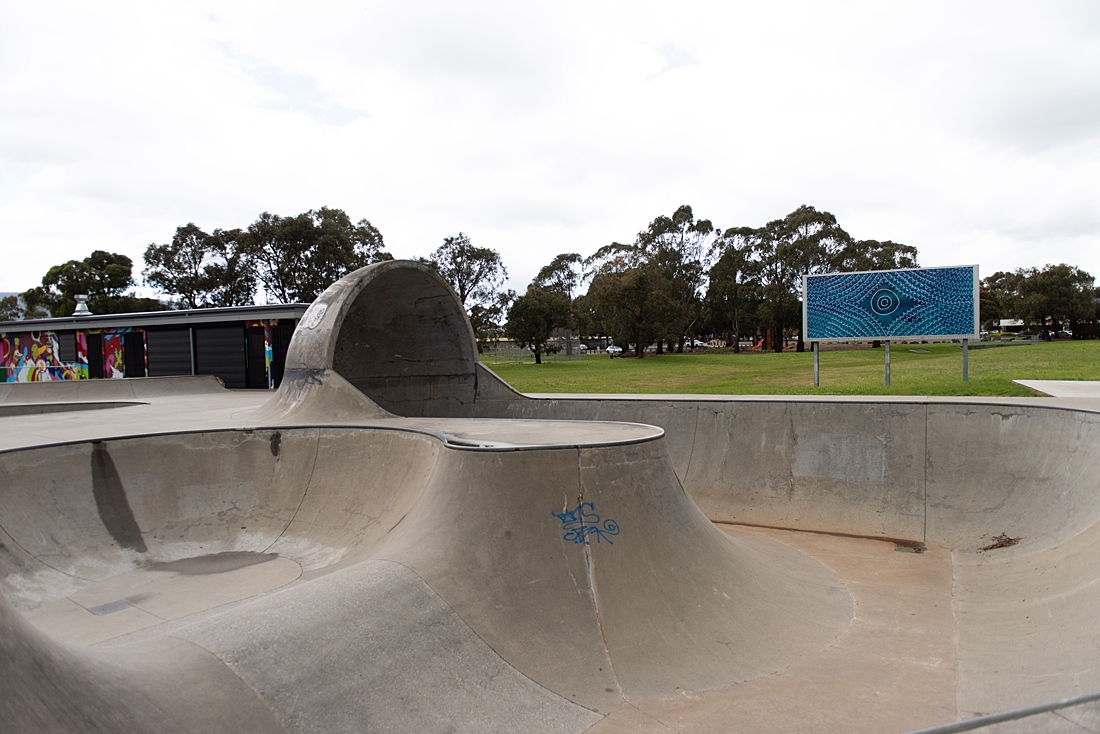 Location – The Satellite Art Hub
Knox Skate and BMX Park, 1600 Ferntree Gully Rd, Knoxfield
Biography
Simone is a Melbourne-based Aboriginal artist and descendant of Victoria's Wurundjeri and Yorta-Yorta tribes through her mother. She is also Irish and Scottish through her father.
She draws inspiration for her art through her deep spiritual connection to country and the rich colours and textures of the earth and sky.
Contact
Works are for sale.