Image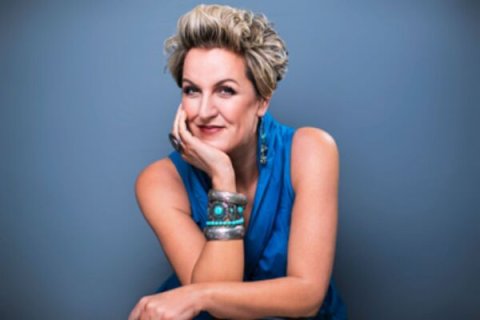 One of our most formidable musical theatre talents and queen of cabaret; Queenie van de Zandt is taking to the stage in a show that celebrates the power, emotion and beauty of the female voice – DIVA.
Featuring songs made famous by legendary musical theatre divas Barbara Streisand and Patti LuPone, to the soul sounds of Ella Fitzgerald and Aretha Franklin, and the gentle folk tunes of Eva Cassidy and Joni Mitchell, Queenie van de Zandt will serenade you through this special concert that celebrates iconic songstresses through the ages.
Critics have hailed her as a "vocal powerhouse" (Herald-Sun) with "awesome inspiring soul and emotion" (Sydney Morning Herald), so who better to interpret and reimagine the songs of some of the world's most beloved chanteuses.
Book now
Add to calendar
Details
When
Tuesday, September 05, 2023
11:00 AM - 12:10 PM
Where
Knox Community Arts Centre
Cnr Mountain Hwy and Scoresby Rd
Bayswater Vic 3153
Cost
Adult: $22.00
Concession: $20.00
Group of 6 or more (per person): $18.00
Contact
Email arts@knox.vic.gov.au or call the Knox Community Arts Centre team on 9729 7287.
Get all the latest news, events and updates from Knox Arts & Events:
Location
-37.839868759165, 145.26994630694