Image
What's New Pussycat is a joyous, foot stamping, hand clapping celebration of the swinging 60s.
Vocal pyrotechnics! Breath-taking harmonies! Off the wall humour! 
It was the era of protest, civil unrest and undergarments being thrown inappropriately onto stage. Melissa Langton and Mark Jones by no means discourage these acts during their show!
Melissa and Mark have been one of Australia's most popular cabaret acts for more than 15 years. With 12 Green Room Awards between them, they have been blazing a cabaret trail around Australia and all across world.
"Sensational! Cabaret at its very best." -The Age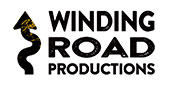 COVID-19 requirements
Check-in using the Services Victoria app and proof of vaccination status are no longer required. This is in line with the the current Victorian Government COVID-19 restrictions.
Book tickets
Add to calendar
Details
When
Tuesday, September 06, 2022
11:00 AM - 12:15 PM
Where
Knox Community Arts Centre
790 Mountain Hwy
Bayswater Vic 3153
Cost
Adult: $20.00
Concession: $18.00
Group of 6 or more (per person): $16.00
Contact
Email arts@knox.vic.gov.au or call the Knox Community Arts Centre team on 9729 7287.
Get all the latest news, events and updates from Knox Arts & Events:
Location
-37.840267012336, 145.2698507