About the Masterplan
The Masterplan was endorsed by Council in March 2019 following an extensive community consultation process. It will be delivered over a number of years as funding permits.
Stage One – Waterways
Working closely with Melbourne Water, Stage one aims to improve Lewis Park by making the waterway more accessible and enhancing:
returning Blind Creek to a natural creek between Scoresby Road and the retarding basin
creating wetlands for water quality treatment and habitat, and
improving access and connectivity through landscaping, pedestrian bridges and boardwalks.
The design is expected to be completed by mid 2022 with construction timing dependent on external funding becoming available.
Stage Two – Sports and Play Hub
The Sports and Play Hub looks to build on the active recreation, play and social spaces around the existing ovals.
Initiatives include:
improved sports pavilion
mountain bike track
improved skate and BMX area
new nature playground
multi-purpose courts
flexible carparking for potential future community events, and
picnic shelters.
Community consultation is anticipated to occur in mid 2022 with construction anticipated to commence in late 2023.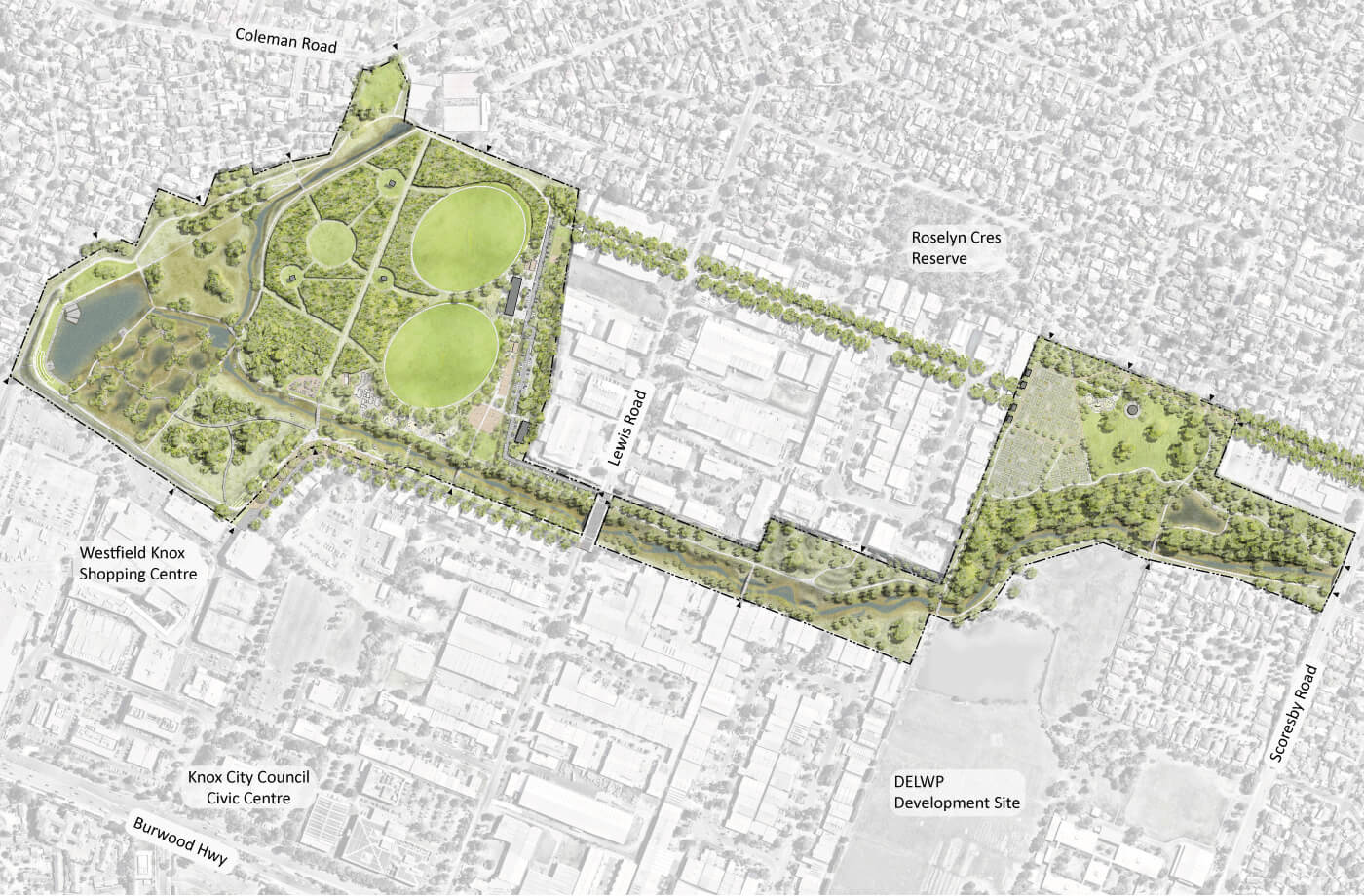 Read the Lewis Park Masterplan – Community Update
Need help?
Email openspace@knox.vic.gov.au and we will get back to you.
Or call our Open Spaces team on 9298 8000.