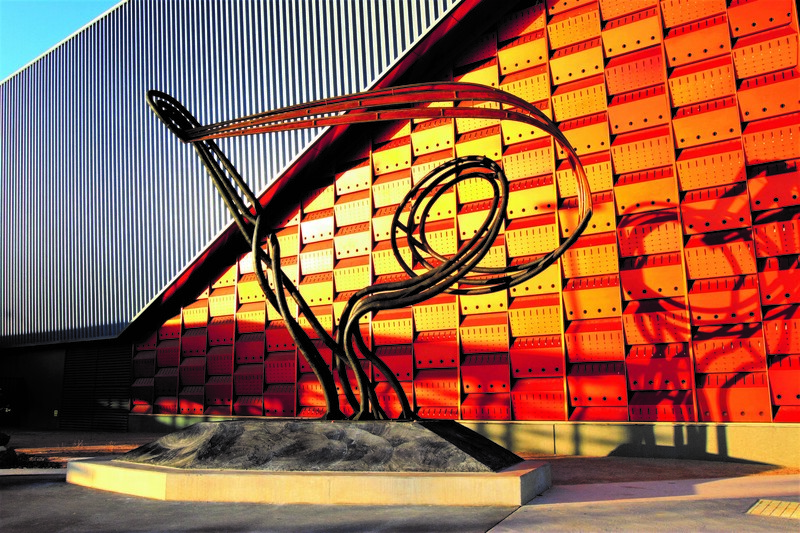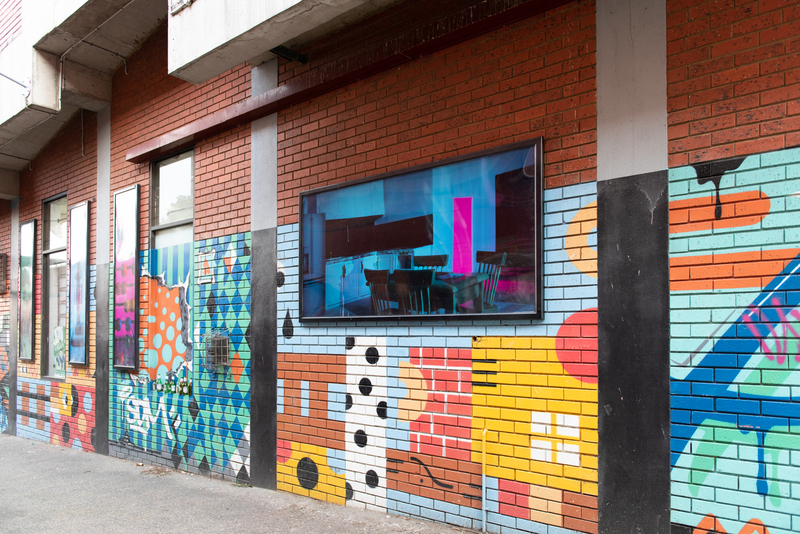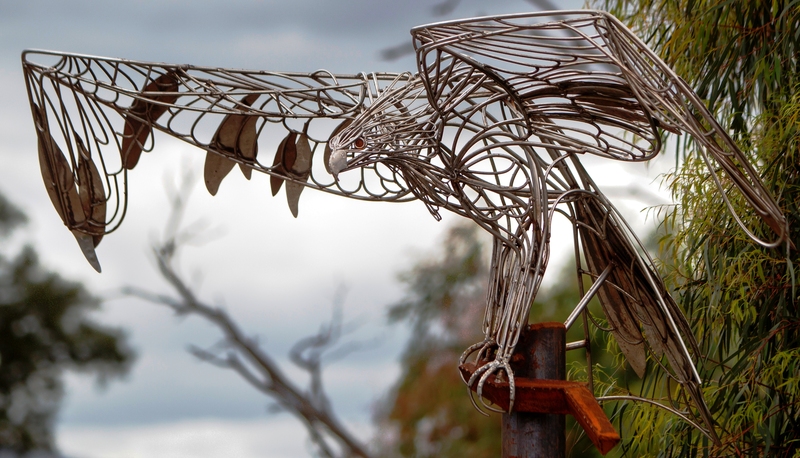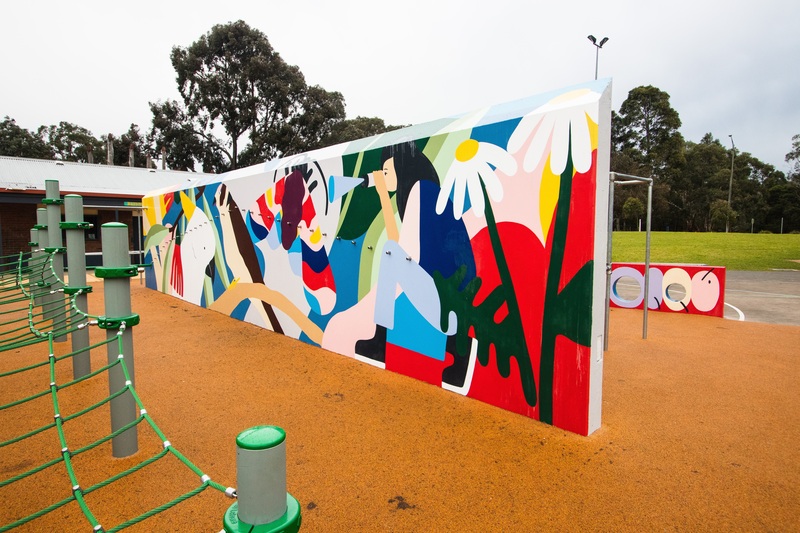 ✕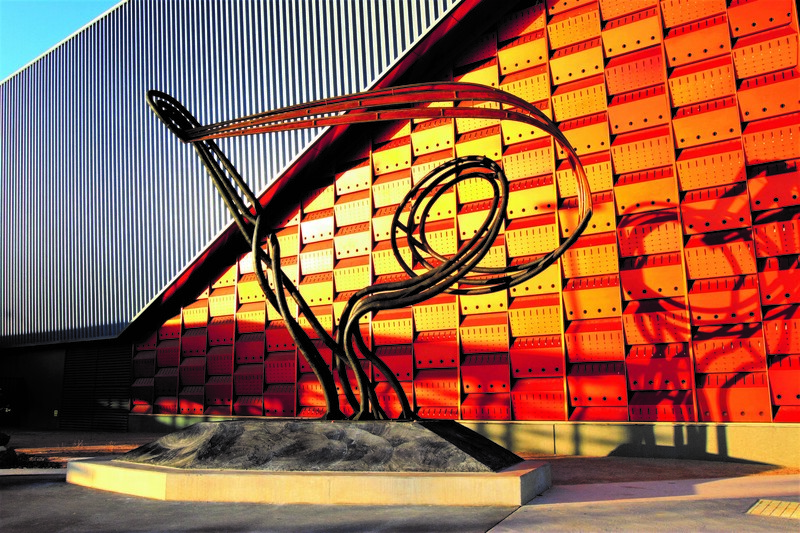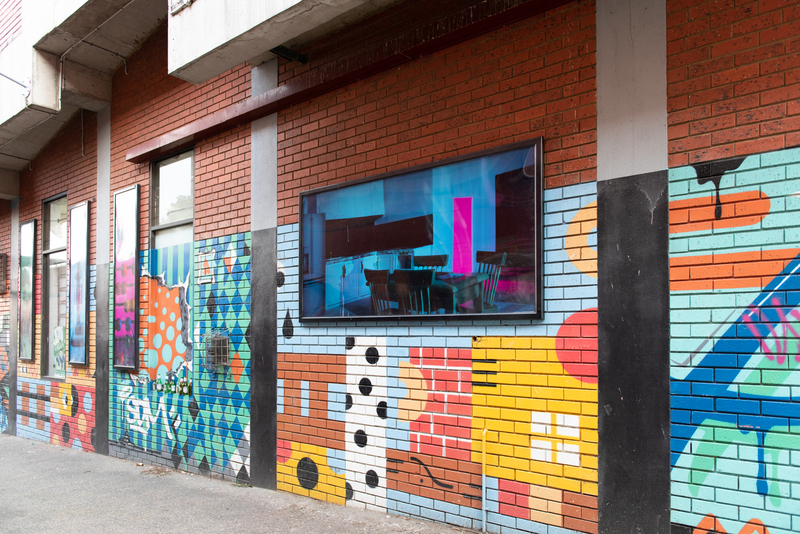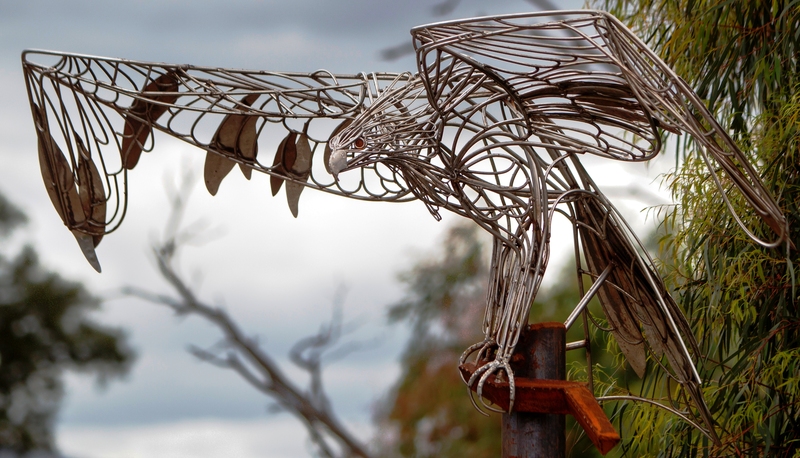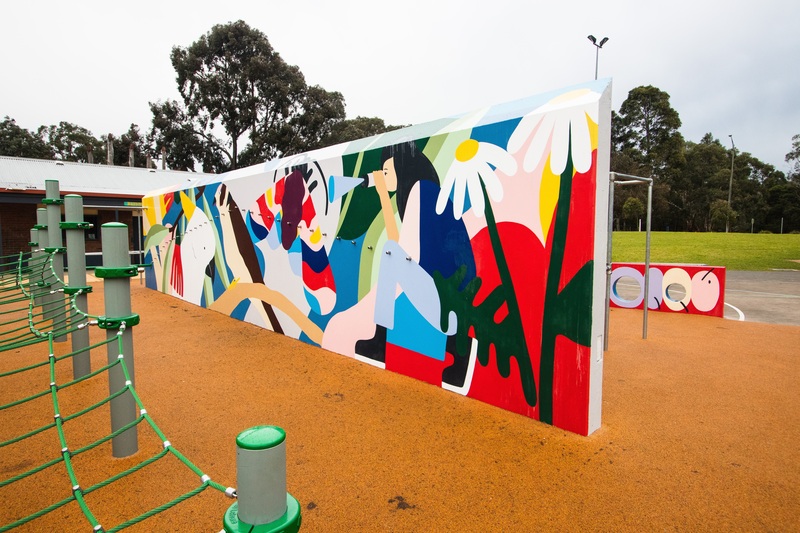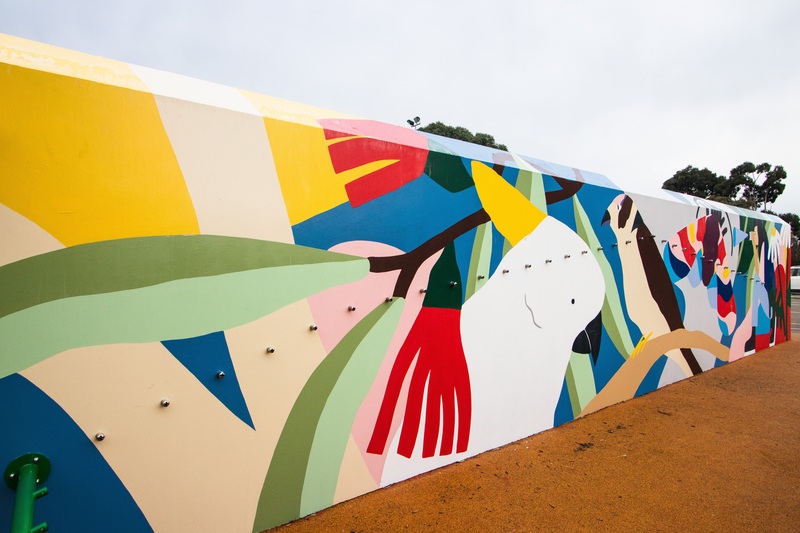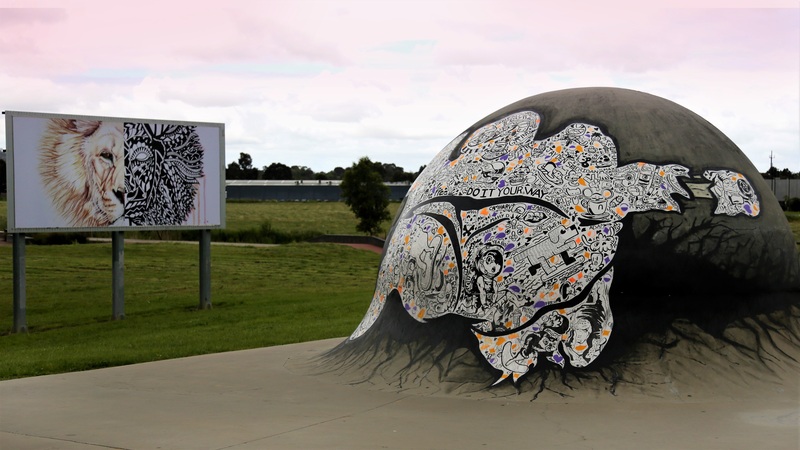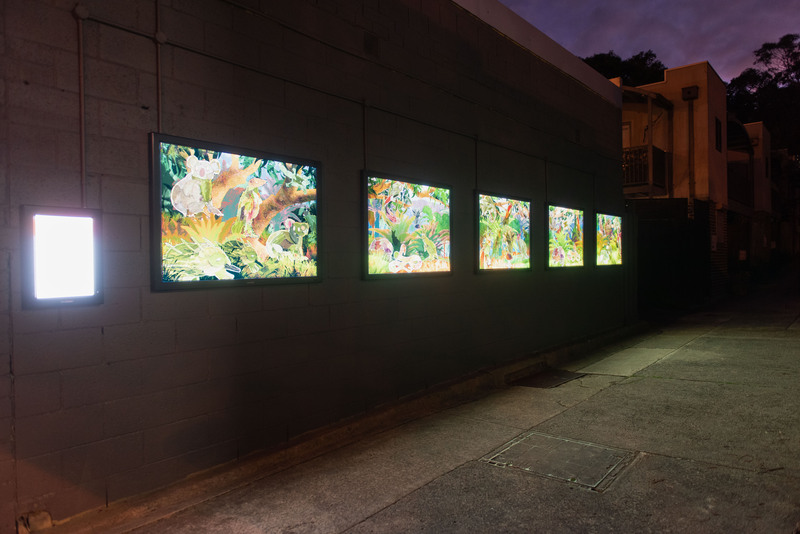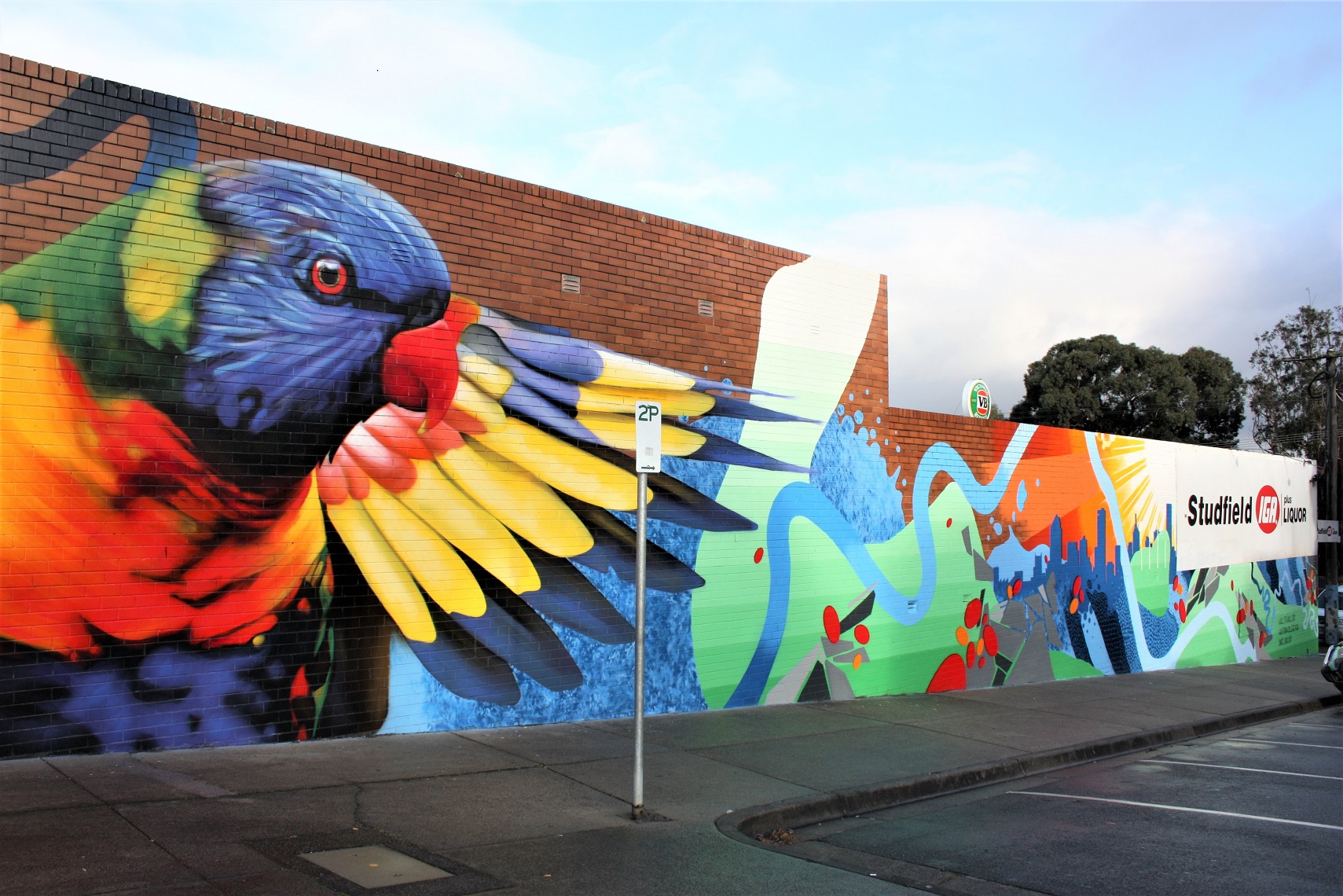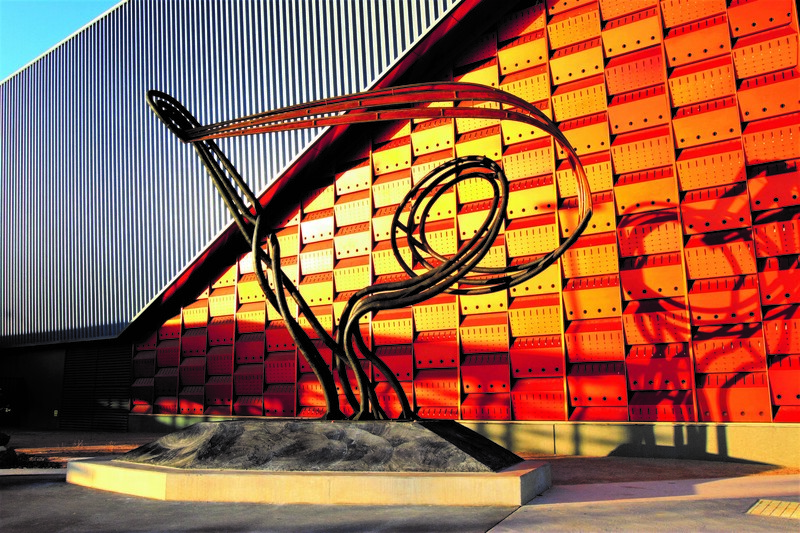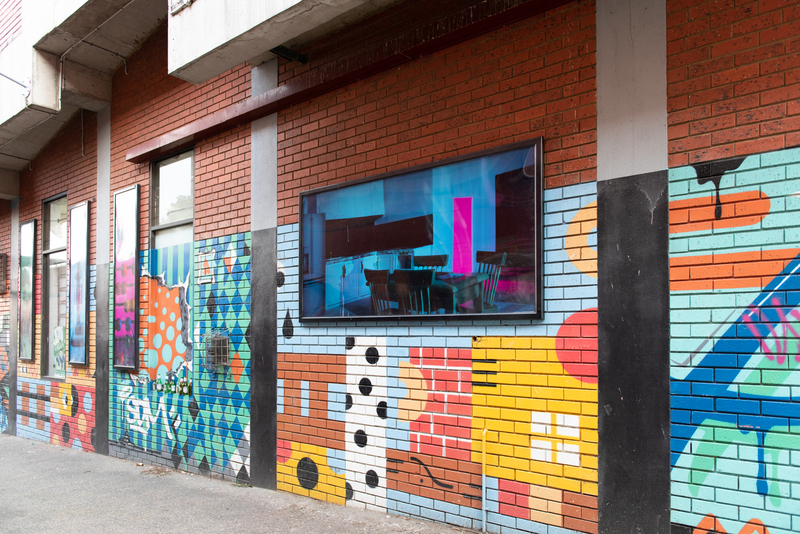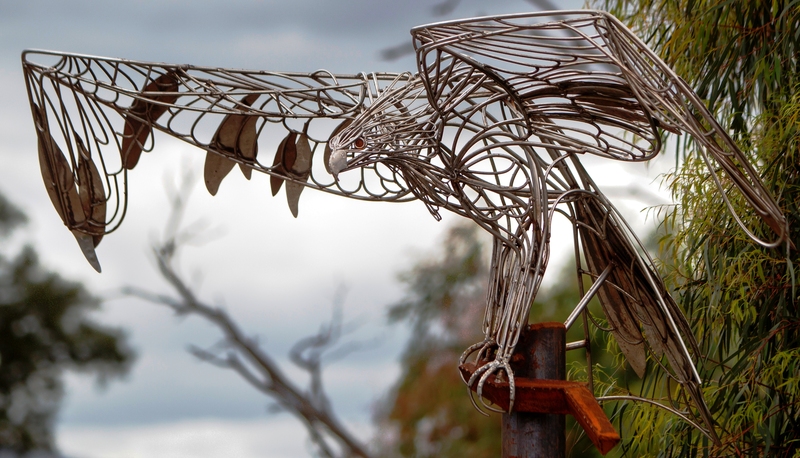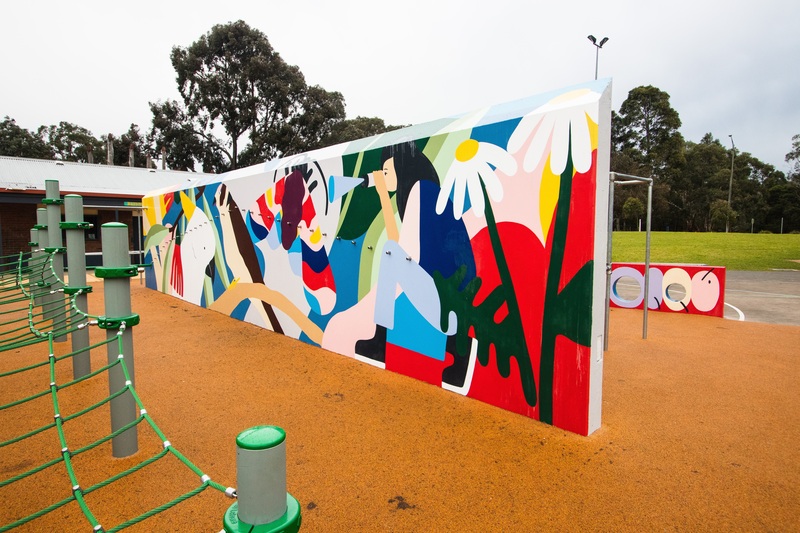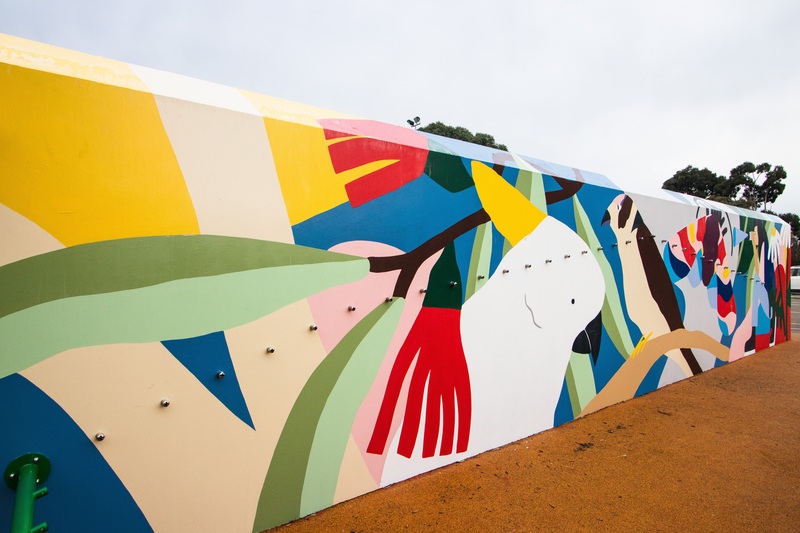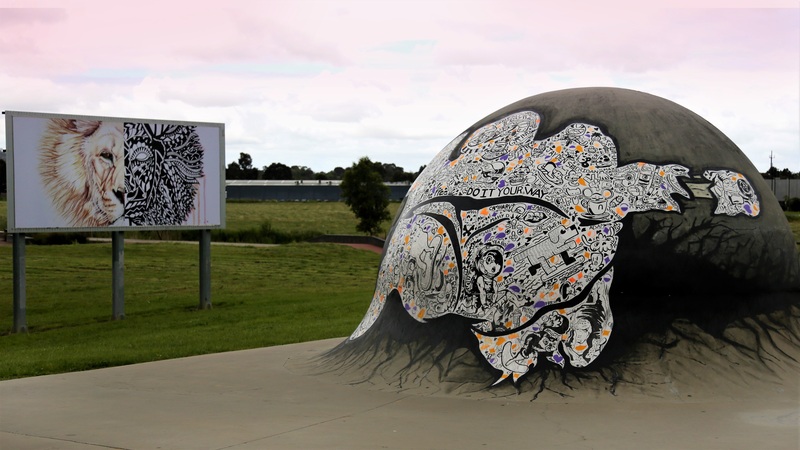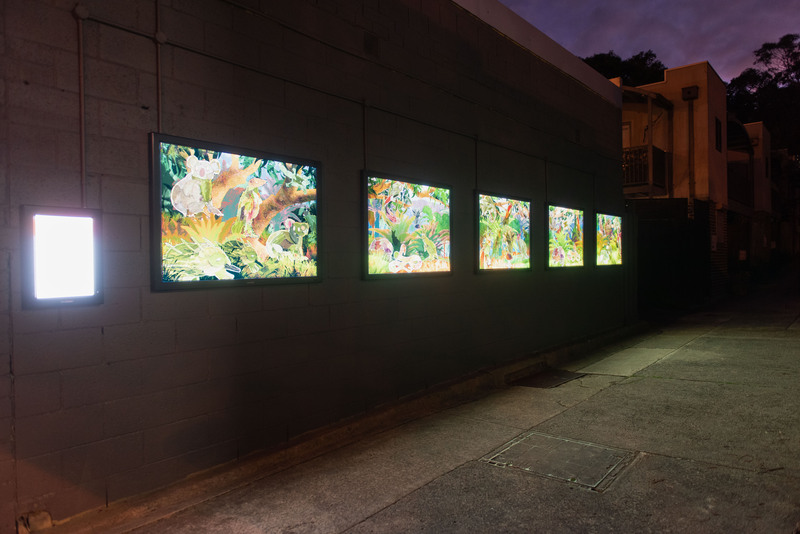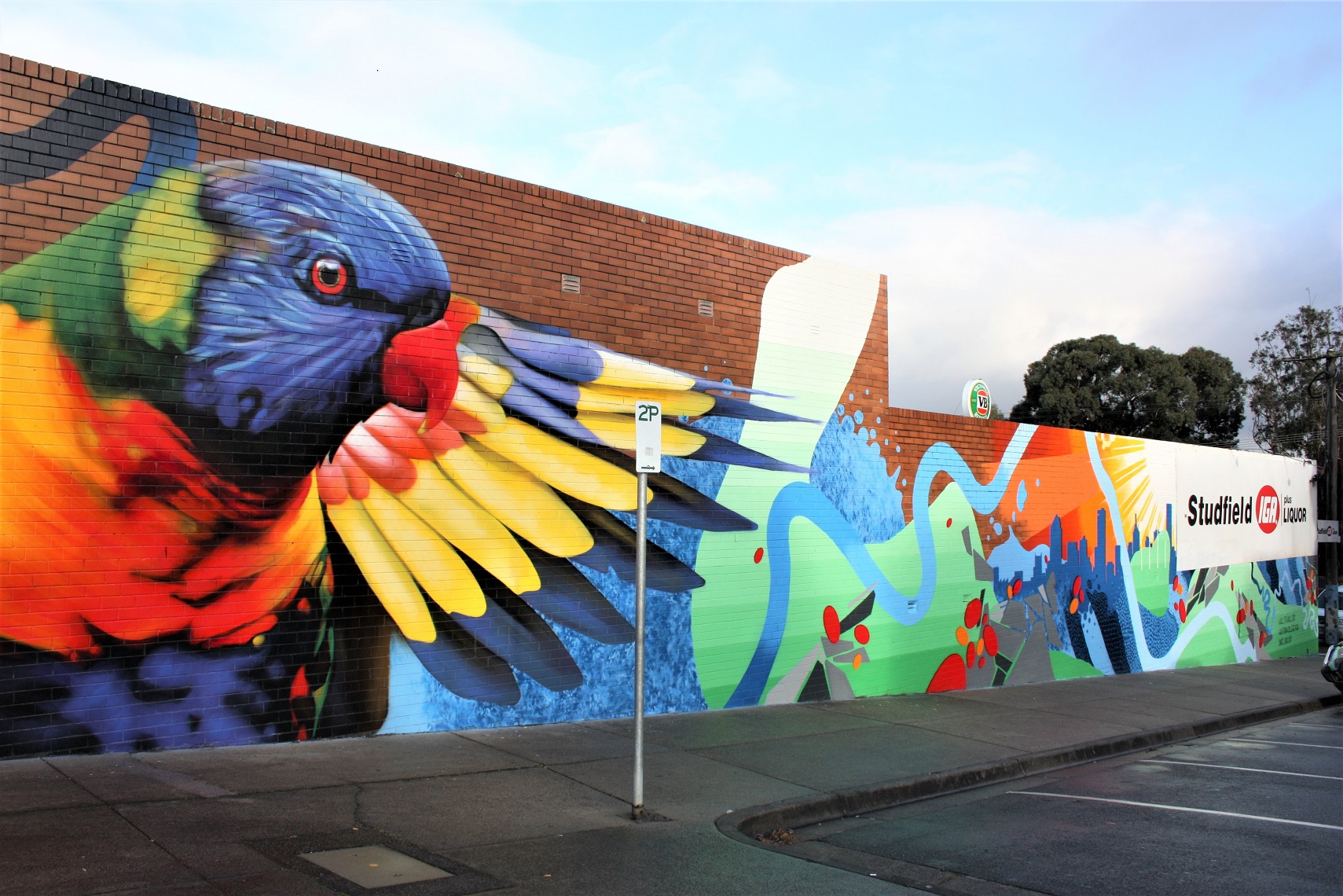 Public art in Knox
Public Art refers to artwork that is located within public spaces such as shopping centres, community and civic buildings, sporting reserves, open spaces and playgrounds. Public art contributes to the unique identity of a community, improving the aesthetics of a space in a way that inspires feelings of connection, pride and safety. Public art promotes visitation and cultural tourism and can support retail activation within village precincts. Public art is a known strategy for reducing vandalism and graffiti. It supports human-centered urban design through creating engaging and inspiring community spaces.
Knox City Council has an enduring commitment to public art since the 1970's, with the civic owned public art collection growing substantially. Works are located all throughout the municipality within retail and sporting precincts, civic and community buildings and within reserves and play grounds within works ranging from large scale sculptures, murals, integrated works and rotating displays within outdoor light box galleries.
Public Art projects are usually site specific and located within major infrastructure developments and neighbourhood renewal projects, with themes and locations reflective of local consultation. Large scale projects are commissioned through an Expression of Interest process, and attract NAVA artist rates, with works selected through a robust panel review process.
Public art programs
The Knox Public Art Trail is currently in planning stages, and will offer a self-guided, interactive mapping tool to explore the unique and remarkable public art collection throughout Knox.
Knox Immerse is Council's biennial public art festival, and offers significant opportunities for artists, creative programming and local partnerships. The next program is scheduled for July 2024 with EOI's opening in late 2023.
Artslink is a new initiative that responds to the gap in public art galleries in Knox. It creates opportunities for local artists to exhibit their work in  local businesses and venues throughout the City of Knox. The program was originally offered every 2 years as part of Knox's popular arts festival Immerse. The Artslink initiative seeks to secure longer term partnerships with local businesses and community facilities to become host venues for more ongoing exhibition programs with local artists.
The Knox Public Art Platforms include the Gilbert Park Billboard and the Laneway Lightbox Galleries located in Boronia, Ferntree Gully and Wantirna. Thes sites host community and curated rotational exhibitions.
To find out more about upcoming public art programs please connect with us via the links below.
Community-led public art
Community-led Public Art is art in public spaces that is instigated by the private or community groups or individuals. Council offers guidance on project management, community consultation, resourcing, artwork theming, artist selection and fees, site suitability and compliance with risk, safety and insurance.
Projects are eligible to apply for funding through Council's Minor and Community Development Grants program.
Please refer to the Quick Guide for Community Led Public Art in Knox for more information.
Public art policy
The Knox Public Art Policy provides a commitment to Public Art in Knox, and informs best practice in planning, development, management and resourcing public art. The policy is a framework for good governance that guides both Council and Community led public art projects.
Get the latest updates
Get all the latest news, events and updates from Knox Arts & Events:
Subscribe to the Knox Arts Events eNews
Need help?
Contact us and we will get back to you.
Or call our Customer Service team on 9298 8000.
---
Artist information
Corey Thomas, Alley Oop, Knox State Basketball Centre, 2012
Leigh Ouwerkerk,(ASKEM) and OG23, Metro Mural, 2015 and Lightbox Gallery, Cinema Lane Boronia
Benjamin Gilbert, Xavier Pinard, James Simon and Bill Nicholson Perspectives on Place: Bunjil Way, Bunjil Way Scoresby, 2012
David Booth (Ghostpatrol) and Carla McRae, Marie Wallace Mural, Marie Wallace Reserve, 2018
David Booth (Ghostpatrol) and Carla McRae, Marie Wallace Mural, Marie Wallace Reserve, 2018
Fausto Gallego, Reach for the Stars, Knox BMX and Skate Park, 2016
Horologist Lane Lightbox Gallery, Ferntree Gully, 2022
Matt Calvert, Aeroplane Boy, Bayswater Train Station, 2018
Matt Thompson, James Beattie (DVATE) and Carmen Davis, Wall to Wall, Wantirna, 2017