We are considering a synthetic surface for one of the soccer pitches at R.D. Egan Lee Reserve in Knoxfield, one of the most used sporting fields in Knox. The pitch would be installed in the south western corner of the reserve and be available for public use outside of club hours.
A key action from our 2019 community consultation for the R.D Egan Lee Reserve masterplan is to explore the benefits of synthetic surfacing to improve sporting fields.
The resident soccer club at the reserve is one of the largest and fastest growing in Knox. The club is all inclusive, with increasing participation from women, girls and juniors. They use the reserve for training and competition games throughout the year. However, over the recent years they have had to cancel sessions due to safety concerns about the ground conditions and the health of the turf due to rain and the need to rest the grounds to prevent further damage.
Installing a synthetic sporting surface will:
provide safe and consistent playing conditions all year round
be low maintenance and durable
adapt the sporting reserve to climatic conditions
encourage community participation in sport
A synthetic sporting surface at the reserve will also require:
low level fencing surrounding the pitch to protect it from vandalism, limit ball run off, and manage spectators
access gates in the fence for pedestrians
installation of a higher ball catching fence on the southern end of the reserve
We invite your to have your say on the proposed synthetic sporting surface and a low level boundary fence to protect the field at R.D. Egan Lee Reserve.
Please share your thoughts before Thursday 7 April 2022.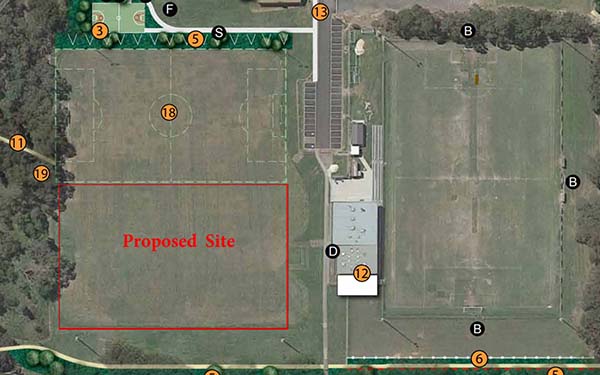 Newsletter
Stay up to date with our newsletter
Subscribe