Knox Tree Trails are back with familiar faces and a number of new tree friends!
This Biodiversity Month, take time to discover some of the beautiful and old trees that look after the birds, insects and other creatures in our community.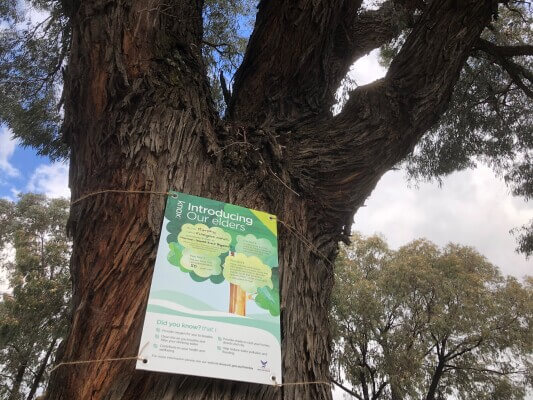 There are 30 elder trees located throughout Knox. You can find them in the following locations:
At each tree's location, there is a sign that tells you the name of the tree, it's age and some fun facts about the species. You can even ask the tree a question or let them know why you appreciate them by sending an email to treetalk@knox.vic.gov.au.
Start searching now!
Also see our podcast to learn more about the important role old trees play in our community.
Find Biodiversity Month 2022 Events
For further information please email the Biodiversity Team on biodiversity@knox.vic.gov.au or call 9298 8000.
How do you stay up to date with Knox's latest news - social media, website, community newspapers?
Complete our survey and go in the draw to win one of five $100 Coles-Myer vouchers!