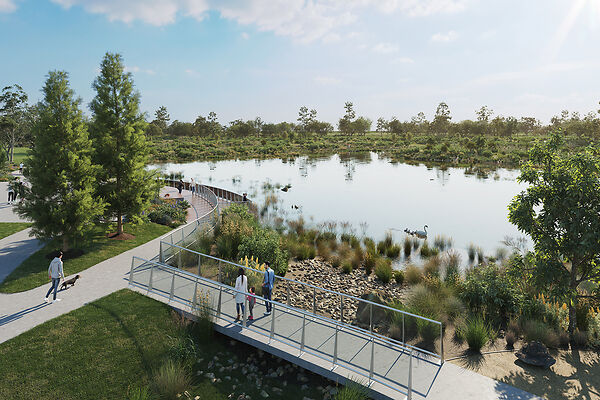 ✕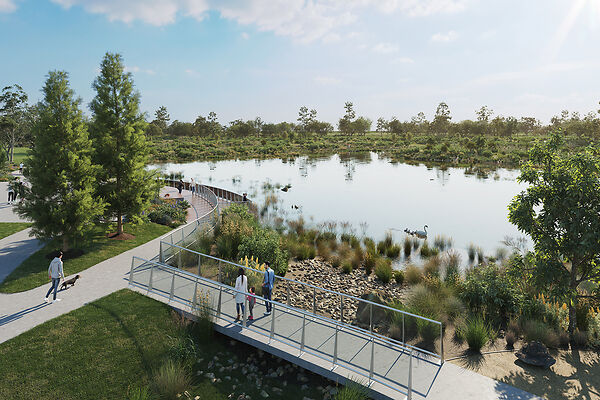 An artist's image of Stamford Park.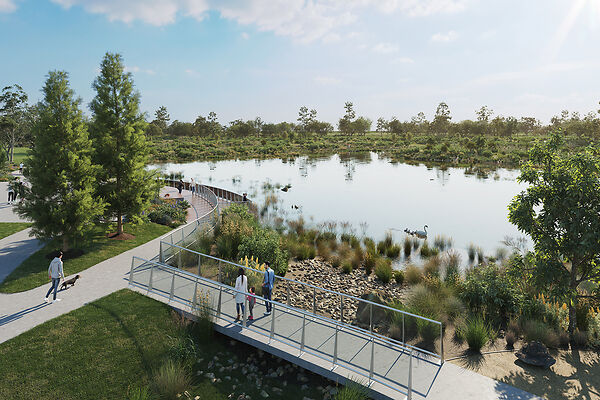 Knox City Council's proposed 2022-23 budget invests $183 million in services and facilities to ensure Knox is a place where people and businesses can thrive.
Mayor Susan Laukens said the budget details how rates will be spent to maintain and deliver the services and facilities our community values and relies on.
"This is a responsible budget that maintains service levels and infrastructure while exercising restraint and focusing on the things that matter most to the community as we recover from the COVID-19 pandemic," Cr Laukens said.
"Our budget responds to the local economic impacts of the pandemic by including new initiatives to boost retail and support local jobs.
"It funds initiatives to address emerging social and health issues resulting from the pandemic, including worsening mental health, increasing rates of family violence and lower physical activity.
"The budget looks to the future of our city, through funding actions to reach our targets of net zero emissions for Council by 2030 and the community by 2040, and preparing to introduce a new food and green waste recycling service.
"Our $82 million investment in community facilities and infrastructure will boost local construction and employment opportunities, and provide important spaces for residents to connect with each other and the environment through shared interests and activities," Cr Laukens said.
Highlights of the capital works budget include:
$18.3 million on sporting upgrades, including a new hockey facility at Wantirna Reserve and upgrading facilities at Knox Athletics track
$11.4 million on parks and reserves, including construction of wetlands at Stamford Park and the next stage of daylighting Blind Creek to Lewis Park
$11.6 million to improve roads and drainage
$4.5 million to improve footpaths and cycling paths
$3.5 million for a new library in Westfield Knox
$0.9 million to upgrade Erica Avenue, Boronia
Rates will increase by an average of 1.75%, in line with the Victorian Government's rates cap.
"The state government cap on rates is not keeping up with the increasing demand for services from a growing population and rising costs of providing services and facilities, which include wages, utilities, construction materials and fuel prices," Cr Laukens said.
"This leaves us with some increasingly difficult choices about the services we provide and the investment we can make in facilities.
"The budget sets the groundwork to action things that the community told us were most important to them in the future while being conscious of what we need and can afford right now."
Consultation for the development of the Community Plan and Council Plan informed the budget. The community is invited to provide feedback on the budget by Sunday 29 May.
Find out more and have your say
Image caption: An artist's image of Stamford Park.